In a lot of ways, megapixels aren't that important. You'll never be able to detect the difference between an 8-megapixel and a 12-megapixel photo when looking at the picture on a computer screen, for example, because your monitor only shows about 1 or 2 megapixels of information anyway. So unless you're making poster-sized prints or doing a lot of deep zooming and cropping, who cares how many pixels there are?
The Value of Pixels
If you take a high-resolution photo, there's a lot of detail locked away in your image. You can zoom in and get a good look at minutiae in the background, for example. It's fun to see how much you can enlarge the image and still see somewhat sharp, meaningful visuals that you never noticed when you took the photo to begin with.
Unfortunately, few people ever get to see those subtle details. When you share a photo in e-mail or online, you generally need to shrink the image down to a manageable size, throwing away most of those pixels in the process. What might have been a few thousand pixels of unexamined action way in the background gets reduced to a dozen indistinct pixels. Even if you print the photo, it's still too small to really appreciate all the detail that's locked into the original photo.
Closr Unlocks Your Details
Recently, though, I stumbled across a free Web site that helps to address this problem. Closr lets you upload your photos in all their original, full-resolution glory. 8 megapixels? 10? 20? No problem--the only limit is that the file must be under 100MB, which isn't a problem since even a 12-megapixel photo is typically only about 3MB or 4MB.
Because you can upload such large photos, Closr is also a great way to show off enormous panoramic photos made by stitching together several high-megapixel images. I have panoramas that are 20 and 30 megabytes in size, and Closr accepted them without a hiccup.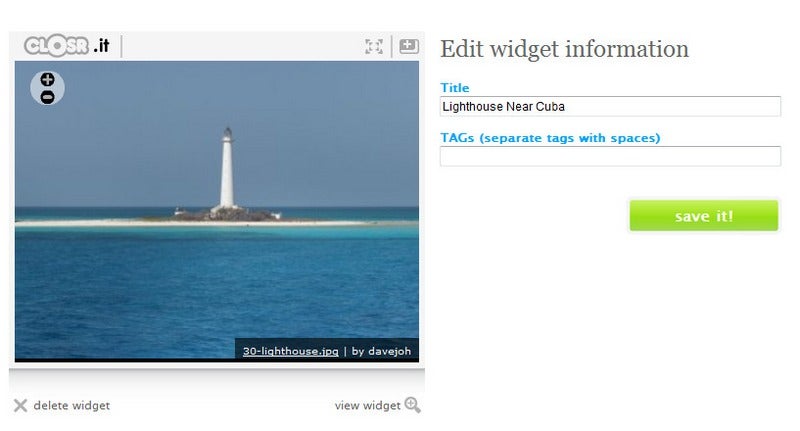 To use Closr, you'll need to register with a screen name, e-mail, and password. Then upload a photo, and you'll see something like the screen shown on the left.
Once uploaded, your photo appears in a "widget" on the Web site, which you can use to pan around and zoom in to see some of the details that your many-megapixel camera captured. The real magic happens when you go full screen. Click the icon in the very upper right corner of the widget (with the plus sign) and the photo will go full screen, where you can zoom in and pan around without the somewhat claustrophobic frame of the small gadget. This is an especially great mode for viewing panoramas, in fact.
Sharing Closr Photos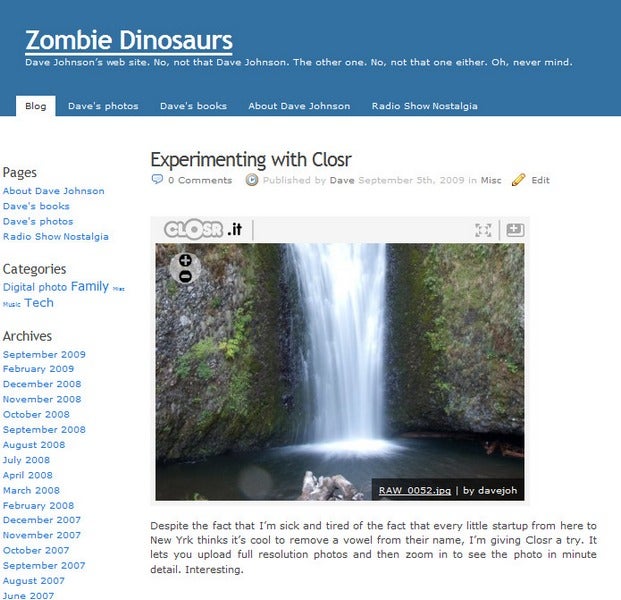 You can share your uploaded photos by sending the URL in e-mail. If you have a Web site or blog, you can embed the widget. Copy the script at the bottom of the page and you'll get something like what you see on the right.
That's not a static image; the widget is interactive, so you can click in the picture and drag it around or use the zoom buttons for a better view. You can see it in action by visiting my blog and playing with it yourself.
I could complain that Closr doesn't really take full advantage of the resolution in your photos. You can only zoom in a bit, which is disappointing when I know there's a lot more detail locked away in the photo. But it's free, and it's a good start.
Hot Pic of the Week
Get published, get famous! Each week, we select our favorite reader-submitted photo based on creativity, originality, and technique.
Here's how to enter: Send us your photograph in JPEG format, at a resolution no higher than 640 by 480 pixels. Entries at higher resolutions will be immediately disqualified. If necessary, use an image editing program to reduce the file size of your image before e-mailing it to us. Include the title of your photo along with a short description and how you photographed it. Don't forget to send your name, e-mail address, and postal address. Before entering, please read the full description of the contest rules and regulations.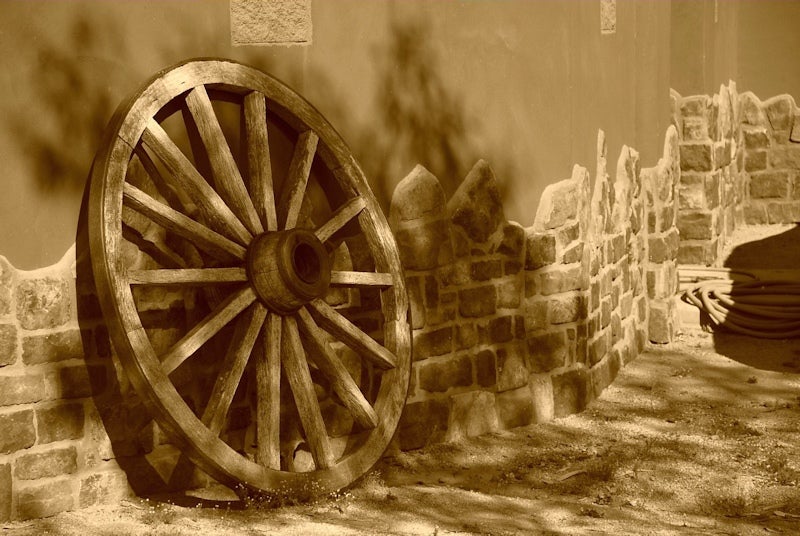 This Week's Hot Pic: "Rustic Wheel in the Desert," by Shefali Collins, Glendale, Arizona
Shefali says: "I took this in Cave Creek, Arizona, at the home of someone who was fixing up an antique wagon. I used my Nikon D60. I edited the picture with Irfanview to turn it to sepia and increase the contrast so that the shadows and texture of the wood showed more prominently."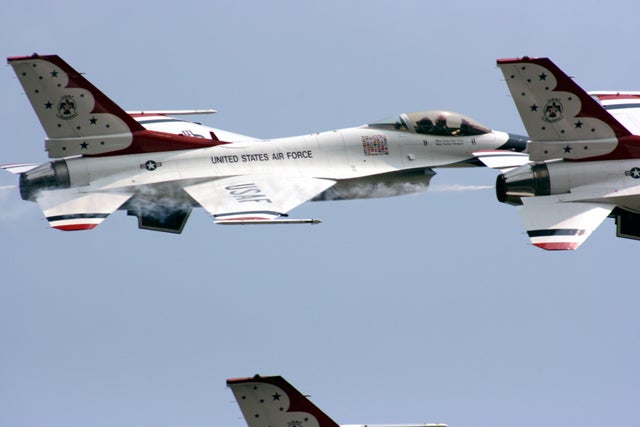 This Week's Runner-Up: "Thunderbirds" by Joe Gonzalez, Rochester, New York
Joe took this close-up of the Blue Angels at an air show with his Canon Rebel XTi using a 300mm. (BTW, if you want to try your hand at this, take a look at "What You Need to Know to Photograph an Airshow.")
To see last month's winners, visit our Hot Pics slide show. Visit our Flickr gallery to browse past winners.
Have a digital photo question? Send me your comments, questions, and suggestions about the newsletter itself. And be sure to sign up to have Digital Focus e-mailed to you each week.
This story, "Show Off Your High-Resolution Photos Online" was originally published by PCWorld.