Have a question about digital photography? Send it to me. I reply to as many as I can--though given the quantity of e-mails that I get, I can't promise a personal reply to each one. I round up the most interesting questions about once a month here in Digital Focus. For more frequently asked questions, read my newsletters from June, July, and August.
Photographing Photographs
I am currently working on a family tree for our family. I have access to many old photos, but I won't have an opportunity to actually scan them with a scanner. I'm wondering how I might be able to use one of my cameras to quickly take photos of their photographs.
--Joanne Nelson, Florence, Colorado
I'll start, Joanne, by reminding you that you'll always get better results with a scanner than with a camera. A scanner can capture photographs at a far higher resolution than a camera. In addition, cameras introduce all sorts of quality problems--glare on the surface of the photo and perspective issues, just to name a few.
Even an inexpensive portable scanner (one that you could carry with you to people's homes) would be better than a camera for this task. Check out a model like the IRISCan Express 2 (about $150 online). It's a tiny wand-shaped scanner that you feed the photo through, and it can scan at up to 600 dpi. You can find similar models online by searching for "portable photo scanners."
If you absolutely must use your digital camera, I recommend shooting in a well-lit area and turning off the camera flash. Shoot at an angle--not straight overhead--to reduce the glare on the photo. Then, when you get the photos on your PC, correct the perspective problems using an image editing program, like I described in "Fix Perspective in Your Photos."
Transferring Photos Without a Memory Card
How can I get a picture off my camera if I didn't have a memory card in my camera when I took it?
--Tabetha Durham, via the Internet
Based on your question, Tabetha, I assume that you can see the photo on your camera when you are in playback mode. That means the picture was really saved on your camera, and that, in turn, means that your camera has some internal memory for storing photos when you don't have a memory card inserted.
To get those photos onto your PC, you'll need to connect the camera to your computer using the USB connection cable that came with the camera. Plug in the cable, turn on the camera, and wait for Windows to recognize the camera. Then you can drag the pictures from the camera to a folder on your desktop.
Finding Exposure Data
How can I see all the settings I used to take the photo, such as exposure and f-stop? I can see all that info on the display right after I take a picture....but now that it's uploaded to my computer, I don't know where to start.
--Caryl N, Valrico, Florida
All of that data is preserved and easily accessible, Caryl. I recommend using a program like Windows Live Photo Gallery to view and organize your photos. It's free, easy to use, and makes it really simple to find and organize your photos. In that program, when you select a photo, open the Info pane and you'll see all your metadata, including exposure information, on the right side of the screen. If you are just browsing your photos in folders in Windows, you can right-click a photo, choose Properties, and then click the Details tab to see the same information.
Where Are All My Megapixels?
My camera phone is supposed to have the ability to take photos at 8.1 megs, yet all of the pictures that I have taken are less than three megs. The average is probably half that. What is making the files so small? I often crop the shots severely so I need to start out with big files.
--Walter VanWinckel, Rupert, Idaho
You're measuring apples and oranges, Walter, because you're using the the same shorthand expression, megs, to refer to two completely different things.
Megapixels--as in, "this camera takes 8.1-megapixel photos"--is a measure of how many pixels are in the photo. That's the photo's resolution, and is a measure of the number of pixels in the photos, such as (for example) 4000 pixels horizontally by 2000 pixels vertically.That has very little to do with the file size, measured in megabytes, which is how much space the photo takes up on your computer. That's the number you're noticing.
In all likelihood, your camera is capturing 8.1-megapixel images (check the user guide to find out if the resolution is adjustable), and those photos simply take up between 1MB and 3MB of space.
As an aside, I would not expect very good quality from a cell phone camera, regardless of how many megapixels it claims to have (at least not compared to a traditional digital camera).
Does a Polarizer Affect Depth of Field?
When you use a polarizer, it reduces exposure by two stops. Does it affect the depth of field?
--Walt Bayer, The Dells, Wisconsin
That's a great question, Walt. As you know, when you change the f/stop of your camera lens, it affects the depth of field: a smaller aperture gives you more depth, while a larger aperture gives you less. But when a polarizer reduces exposure by two stops, it's due to the fact that a polarizer is not perfectly transparent, and therefore it admits less light into the camera. It's not reducing the aperture. And so, no--depth of field is unaffected by a polarizing filter.
Think of it this way: If you were to cover your camera with some thin fabric, would that affect the depth of field? No, it would simply make the photo darker. That's all that's happening when you use your polarizer.
Hot Pic of the Week
Get published, get famous! Each week, we select our favorite reader-submitted photo based on creativity, originality, and technique.
Here's how to enter: Send us your photograph in JPEG format, at a resolution no higher than 640 by 480 pixels. Entries at higher resolutions will be immediately disqualified. If necessary, use an image editing program to reduce the file size of your image before e-mailing it to us. Include the title of your photo along with a short description and how you photographed it. Don't forget to send your name, e-mail address, and postal address. Before entering, please read the full description of the contest rules and regulations.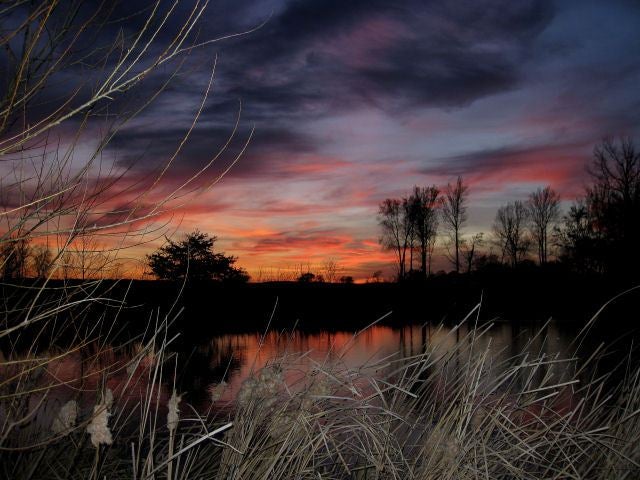 This Week's Hot Pic: "Serenity," by Bruce Grosvenor, Scottsburg, Indiana
Bruce writes: "I took this photo one evening last April from our back yard using a Canon PowerShot SD 890 IS Elph. I used a flash to highlight the cattails in the foreground, giving the photo an almost 3D effect."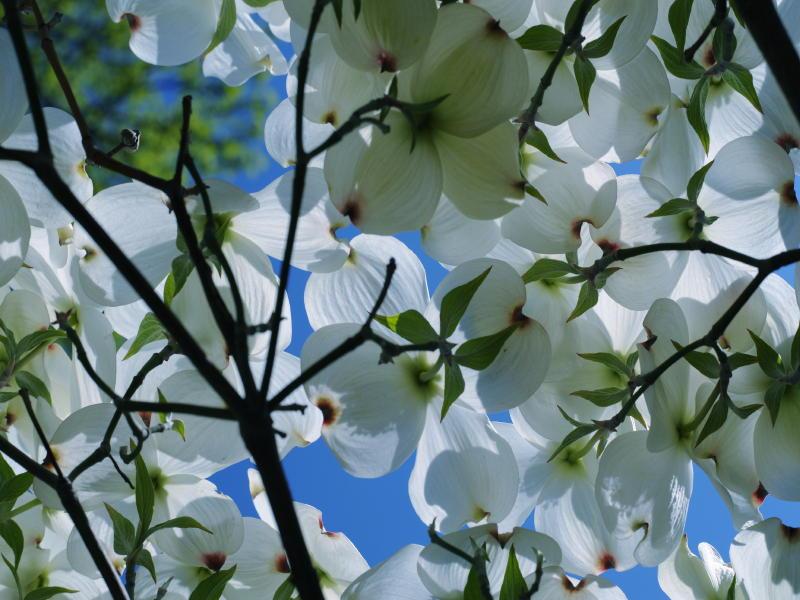 This Week's Runner-Up: "Dogwood Sky," by Michelle Dosch, Arlington, Virginia
Michelle writes: "I took this on the first warm spring day with a Nikon D3 and 50mm lens. The sun created some nice transparency, and I brightened the image slightly using Photoshop. I could have used additional lighting on the underside, but don't have the equipment yet!"
To see all of the September winners, visit our Hot Pics slide show. Visit our Flickr gallery to browse past winners.
Have a digital photo question? Send me your comments, questions, and suggestions about the newsletter itself. And be sure to sign up to have Digital Focus e-mailed to you each week.
This story, "Frequently Asked Photo Questions for September" was originally published by PCWorld.