Samsung Unwraps RAW-Shooting, 24X-Optical Megazoom
Following up last month's announcements of feature-heavy compact cameras, Samsung today unveiled the 24X-optical-zoom HZ25W, a $400 megazoom model slated for release in October.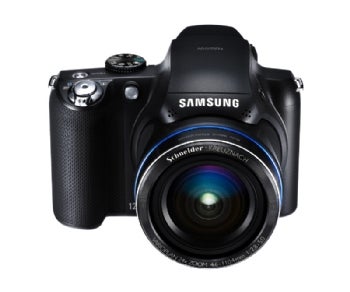 The 12.5-megapixel HZ25W offers a 26mm wide-angle lens (up to 624mm in 35mm film equivalent on the telephoto end) bolstered by dual optical/digital image stabilization; 720p high-definition video shooting using the H.264 codec; a 3-inch-diagonal LCD; and ISO levels up to 6400 at a reduced resolution.
For beginners, the HZ25W will have a Smart Auto mode, as well as a smile-triggered shutter, face detection, and the ability to tag and register subjects' faces within the camera.
On the advanced side, the HZ25W will have the ability to shoot photos in RAW format (DNG 1.1 files), a full manual shooting mode in addition to aperture priority and shutter priority modes, and customizable white balance settings.
For more camera news, see all of the most promising digital camera announcements of fall 2009.

Amazon Shop buttons are programmatically attached to all reviews, regardless of products' final review scores. Our parent company, IDG, receives advertisement revenue for shopping activity generated by the links. Because the buttons are attached programmatically, they should not be interpreted as editorial endorsements.