If you're a parent, you might be familiar with KidZui, a child-safe Web browser. ZuiTube is its YouTube-oriented offspring, offering more than 60,000 parent/teacher-approved videos for kids.
And, let's face it, much of the content on YouTube is not child-appropriate, whether due to profanity-laced comments or PG-13-rated images.
ZuiTube provides hundreds of channels (an almost overwhelming number, actually), some of them generic (sports, dinosaurs, etc.), some of them commercial (Hannah Montana, National Geographic).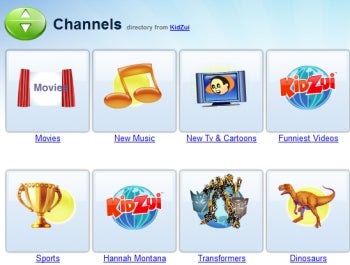 Kids also have the option of creating their own channels, which they can stock with favorite videos and share with friends.
The site, which is aimed at ages 3-12, embeds actual YouTube videos, but does away with comments, embed codes, and other clutter. All you get is the player and links to social networks like Facebook and Twitter (for kids who want to share).
There's also a nifty "TV mode" that plays all the videos in a selected channel so kids can watch uninterrupted.
I can't say I love the name, but I definitely love ZuiTube itself. It's a perfect way for concerned parents to keep kids away from YouTube's seedier stuff, and the price is definitely right: It's free.
Other posts in the Keep Kids Safe Online series:
This story, "Keep Kids Safe Online: ZuiTube Videos for Kids" was originally published by PCWorld.