Gordon Walter wants to know if an upscaling DVD player will improve the picture on his HDTV.
Probably, but there's no guarantee.
The fact is that, even without a new DVD player, the image will be upconverted. Unlike old-fashioned CRTs, plasma, LCD, and DLP displays have fixed resolutions. When an HDTV built around one of these technologies receives a DVD's 480-line signal, the television upconverts the image before displaying it. If your DVD player does the upconverting, the TV doesn't have to.
Upconverting, or upscaling, is a complicated process. Some DVD players do it better than others. Same with HDTVs. And there's no absolute rule that promises that DVD players will always do a better job than HDTVs. In my experience they usually do, but the differences are seldom significant.
Upscaling at the player level has one theoretical advantage. If your DVD player doesn't upscale, chances are it sends its signal to the TV via an analog connection. The digital image on the DVD is thus converted to analog, then back to digital, before it's upscaled. That can't improve the quality and probably hurts it, especially if the connection is S-Video or composite video. But a really good HDTV might still upscale better than a mediocre player.
But it's worth remembering that, even if you've got the best upconverting player in the world, a 480p video stream upscaled to 1080p is still 480p quality. It simply lacks the information for anything better.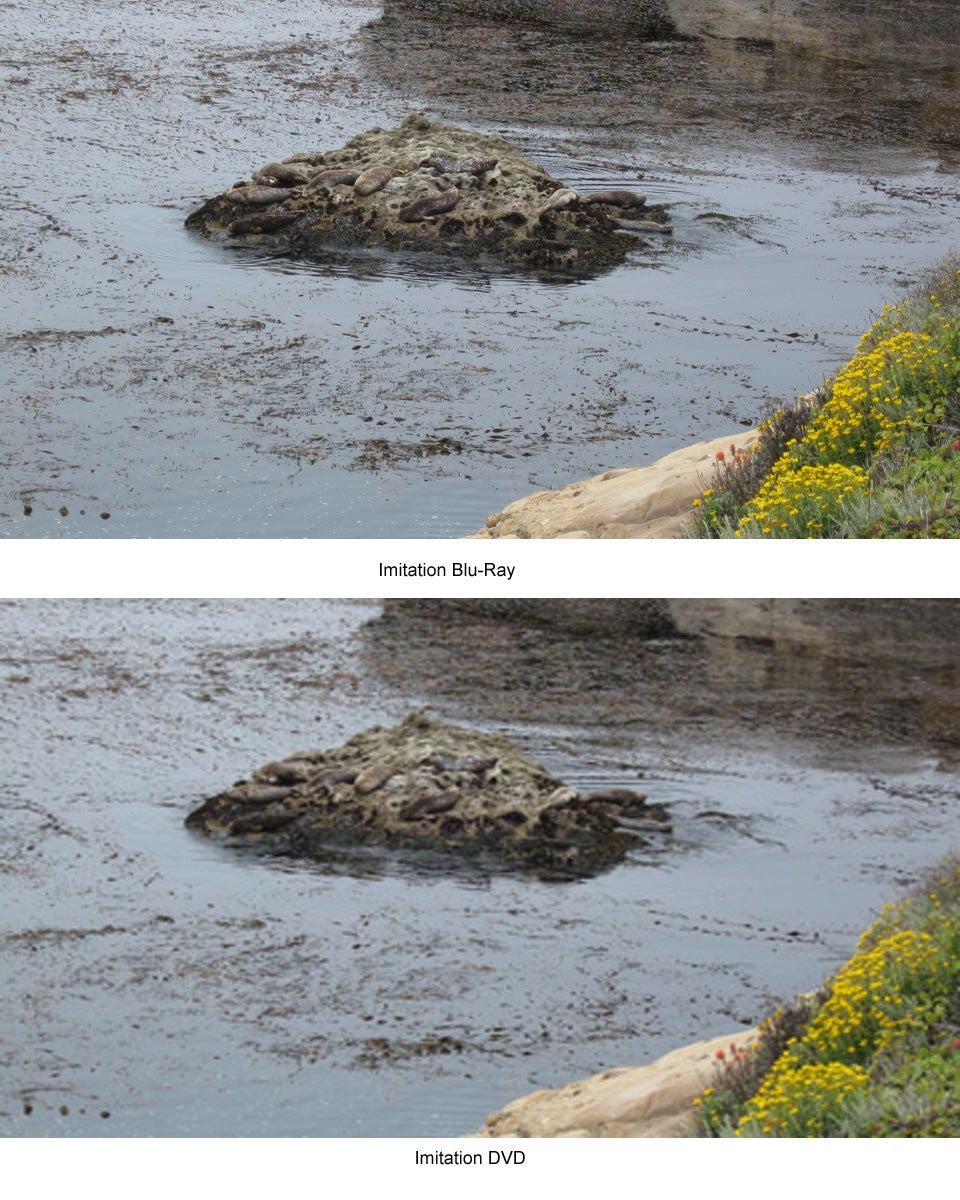 If you don't believe me, click the images on the left and examine the full-size versions. I reduced the bottom one to 1/6 the size of the top one (the resolution difference between Blu-Ray and DVD), then increased the size again, approximating what a DVD's image goes through when upscaled to 1080p.
By the way, we look at standard DVDs when we test HDTV and Blu-ray players at the PC World Test Center. When we review HDTVs, the TV does the upscaling. When we review Blu-ray players, the players do it.
Add your comments to this article below. If you have other tech questions, email them to me at answer@pcworld.com, or post them to a community of helpful folks on the PCW Answer Line forum.
This story, "Is Upconverting Worth It?" was originally published by PCWorld.