Downloads for Managing Your Media
Media Players, Managers, and Burners
For anyone passionate about digital media, the main problem is figuring out how to organize a burgeoning audio and video collection, one that possibly encompasses many different file formats, some of which might not even play on the PC's current setup. We've collected a few media players and managers that will play any format you wish, and they can keep your files tidy as well. And if you need to burn files to CDs or DVDs, we've chosen a great burning utility too.
Express Burn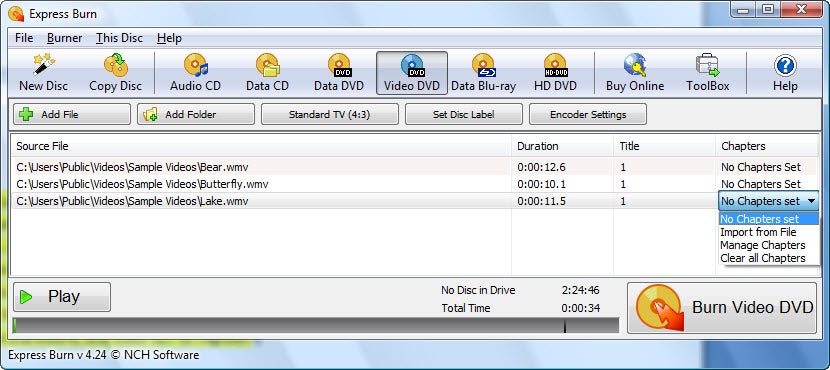 There's an entire world of media players outside of your PC--most notably, CD players and DVD players. You'll certainly want to enjoy your digital media on those devices on occasion. What to do?
You need to burn your music and video to disc, and to do that you need good burning software. Express Burn has plenty of features to make burning easier. This program can burn music and data CDs, video and data DVDs, data HD DVDs, and data Blu-rays. It can also do disc-to-disc copying, in a flash.
As you add media to discs, you can see how much space is left, so you can be sure everything fits. Adding and removing data, or audio and video, is easy. And when you burn audio CDs, the program normalizes the tracks so that they all come out at the same volume.
Note that this version is shareware and costs $27 to register. A free version is available as well, but it doesn't have all the features of the for-pay version.
Download Express Burn | Price: $27 (shareware)
GOM Media Player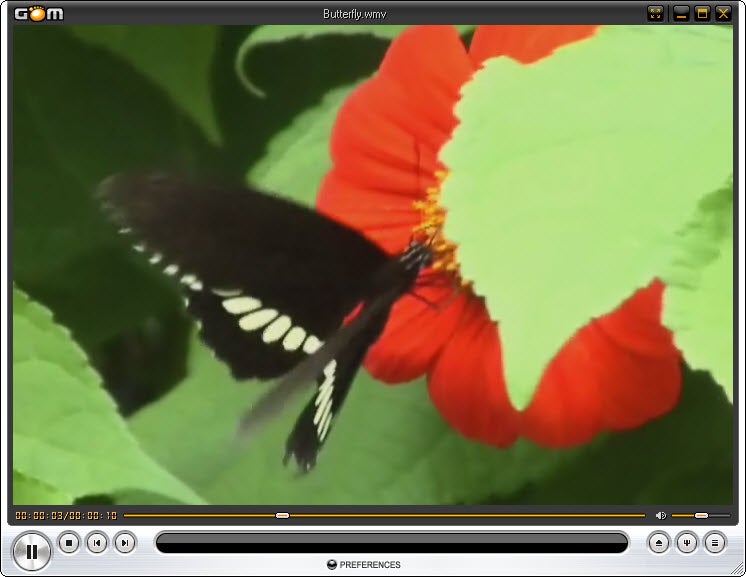 Here's an excellent media player that can handle a wide variety of formats. Thanks to its flexibility, you don't have to muck around with installing extra video or audio codecs (in addition to supporting all the usual video formats, it also accepts DivX, .flv, and XviD). It has a lot of playback-enhancement features too: You can, for instance, change the brightness, contrast, and saturation when watching videos, and you can use its audio equalizer to improve the sound.
The software goes out of its way to make sure you get the best viewing experience. When you install the program, it asks how you plan to use it: for general-purpose viewing, for high-quality displays (if you have a powerful graphics card and a high-resolution monitor), or for TV output. The installer also asks about your audio setup--whether it's 2-channel, 4-channel, or 5.1-channel, for example--so that it can adjust appropriately to your listening environment. Among its other unique features are an ability to play corrupted or broken video files and a screen-capture function.
Download GOM Media Player | Price: Free
jetAudio Basic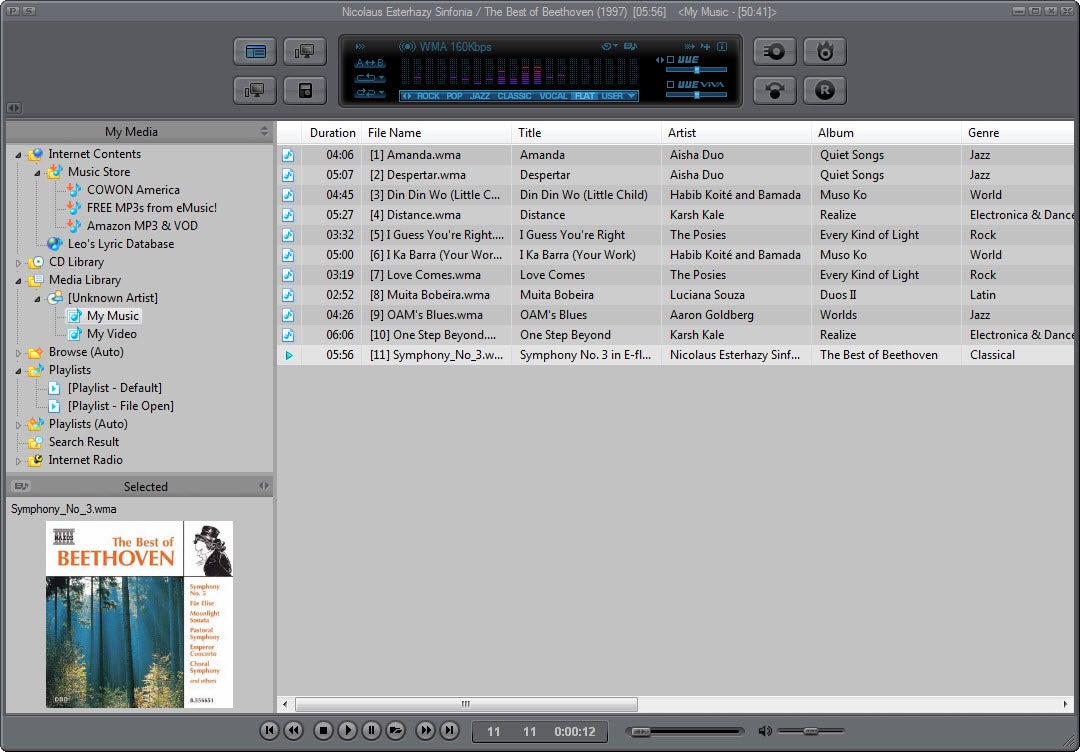 If you're looking for software that doesn't just play media but also helps you find and manage your files, create playlists, and do much more, the free jetAudio Basic is a great bet. On top of its ability to play many kinds of audio and video files, it can burn CDs, rip music from CDs, and record music from incoming sources. It also features an Internet radio player that includes dozens of preset stations; with the player, you can listen to radio stations from around the world, organized by country.
The application has all sorts of other features as well, including a utility that converts audio and video files to other formats. It also works with a variety of portable audio and video players.
Note that when you install this software, by default it will install the Yahoo Toolbar and make Yahoo your default search engine. If you don't approve of that, uncheck the corresponding boxes before installation.
Download jetAudio Basic | Price: Free
Media Jukebox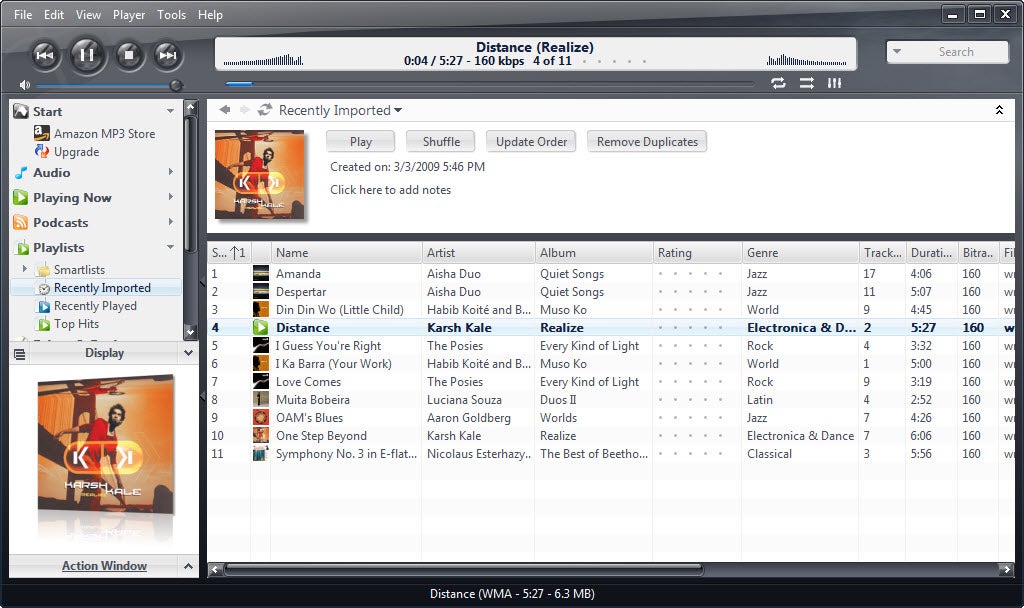 People who like their media players compact yet still stuffed with features will want to give this free player a try. Unlike the bloated Windows Media Player, it won't take up much RAM or system resources and bother you with functions you might never use.
It does, however, give you plenty of practical, convenient features. In addition to playing and managing your audio collection, it rips and burns CDs, plays and imports podcasts, and manages your downloaded media. It also lets you use audio effects, as well as EQ and DSP. And you can create custom playlists too.
One nice touch is that it does an automatic lookup of CDs and then populates your tracks with the correct tags, for easy organization and searching. It will even sync files between your PC and iPod, and with some cell phones as well.
Download Media Jukebox | Price: Free
VLC Media Player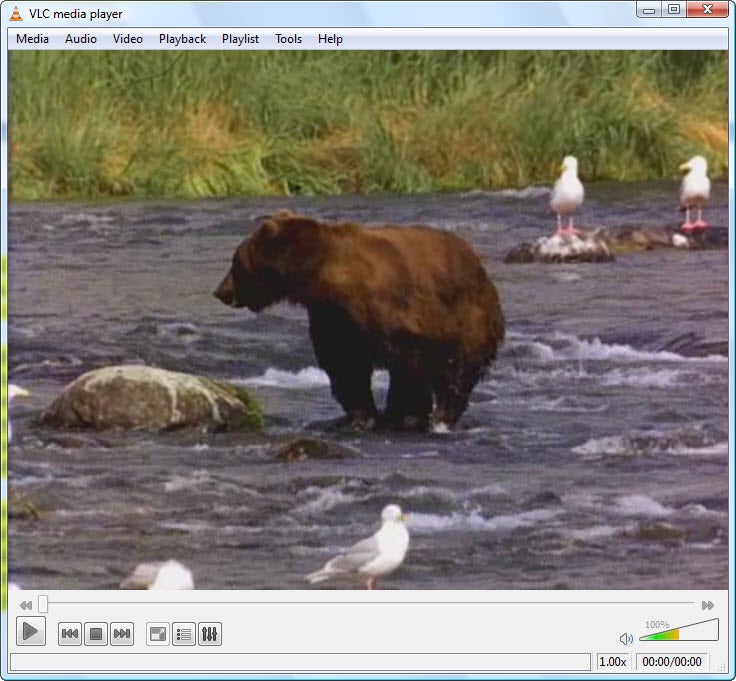 It's a brave new world of media, with dozens of formats that you've likely never heard of. Try playing many of them in your existing media player, and you'll probably be out of luck. Windows Media Player, for example, lacks support for many file types, and for some formats it insists that you install a special codec. But good luck finding that codec--many simply don't exist. And even if they do, installing them and getting them to cooperate with Windows Media Player isn't a walk in the park.
The great, free VLC Media Player, in contrast, will play just about every format you can name, plus tons you've never heard of. It's a simple, stripped-down program with not much of an interface and few bells and whistles--and that's part of its strength. It can't manage media libraries, or help you buy music online, or show you wriggling and dancing graphics. All it does is play media, and it does that job well. Its playback-control features include the ability to adjust the video image as you watch, as well as a graphic equalizer for tweaking audio effects. Because it's such a minimalist program, it won't hog RAM or system resources.
Download VLC Media Player | Price: Free

Amazon Shop buttons are programmatically attached to all reviews, regardless of products' final review scores. Our parent company, IDG, receives advertisement revenue for shopping activity generated by the links. Because the buttons are attached programmatically, they should not be interpreted as editorial endorsements.