Downloads for Better Digital Photos
Want to make the time you spend with your digital photographs more productive, useful, and fun? With free or free-to-try software, you can edit photos, add special effects to them, eliminate blemishes, create self-running slide shows, assemble photo albums, and much more. No matter your level of interest in photography, from beginning hobbyist to professional, we have 12 downloads that can help.
(If you're ready to start downloading several of these tools, check out our "Downloads for Better Digital Photos" collection.)
Photo Editing
Whether you need to do something as simple as cleaning up red-eye or you want to use a selection of powerful, professional-level photo editing tools, these downloads can do the job. We've even found one that lets you take any photograph and add effects that turn it into a work of art.
Free Picture Resize Starter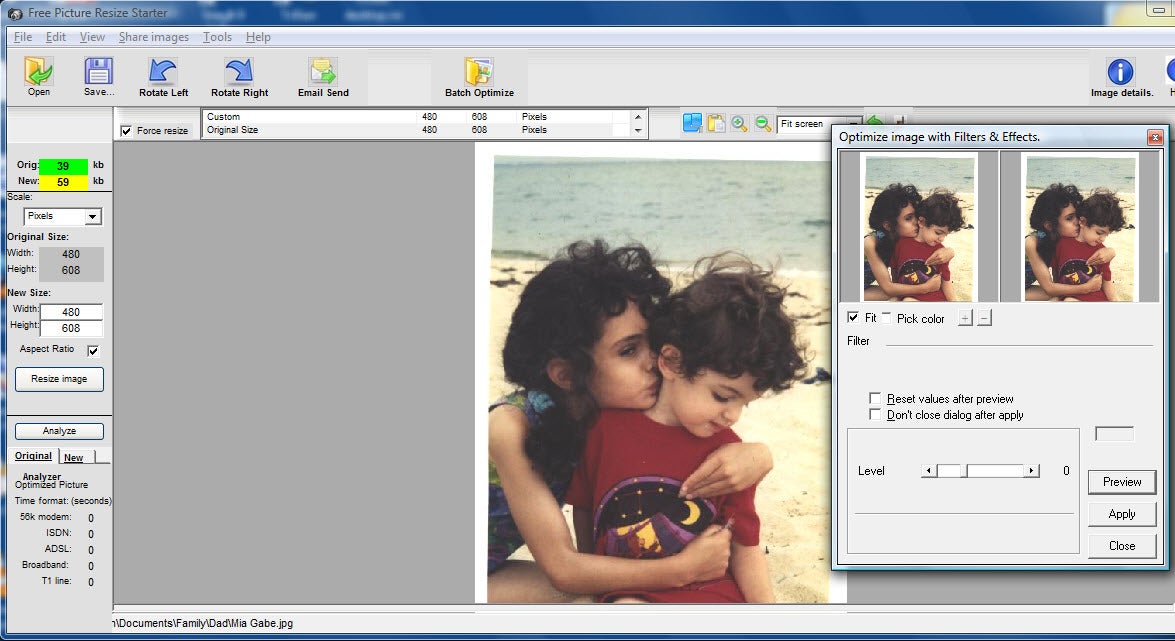 If you have photos that you need to resize quickly, with no muss or fuss, try this free program. In addition to resizing your photos, it can zoom, crop, rotate, sharpen, soften, and change the contrast and brightness.
To resize a photo, just open it in the program and enter a new size, and the program goes about its work. You can resize using a variety of measurements, including pixels, millimeters, and centimeters. Before the resizing happens, the app tells you how many kilobytes the new photo will be as compared with the original, along with how much time sending the new photo via e-mail would take. Particularly useful is the program's batch mode, which can resize multiple photos in a single pass.
The photo editing tools are on the right side of the screen. When you choose one and select your options, you'll be able to see previews of the finished photo as you work, so that you can alter your changes if necessary.
Download Free Picture Resize Starter | Price: Free
The GIMP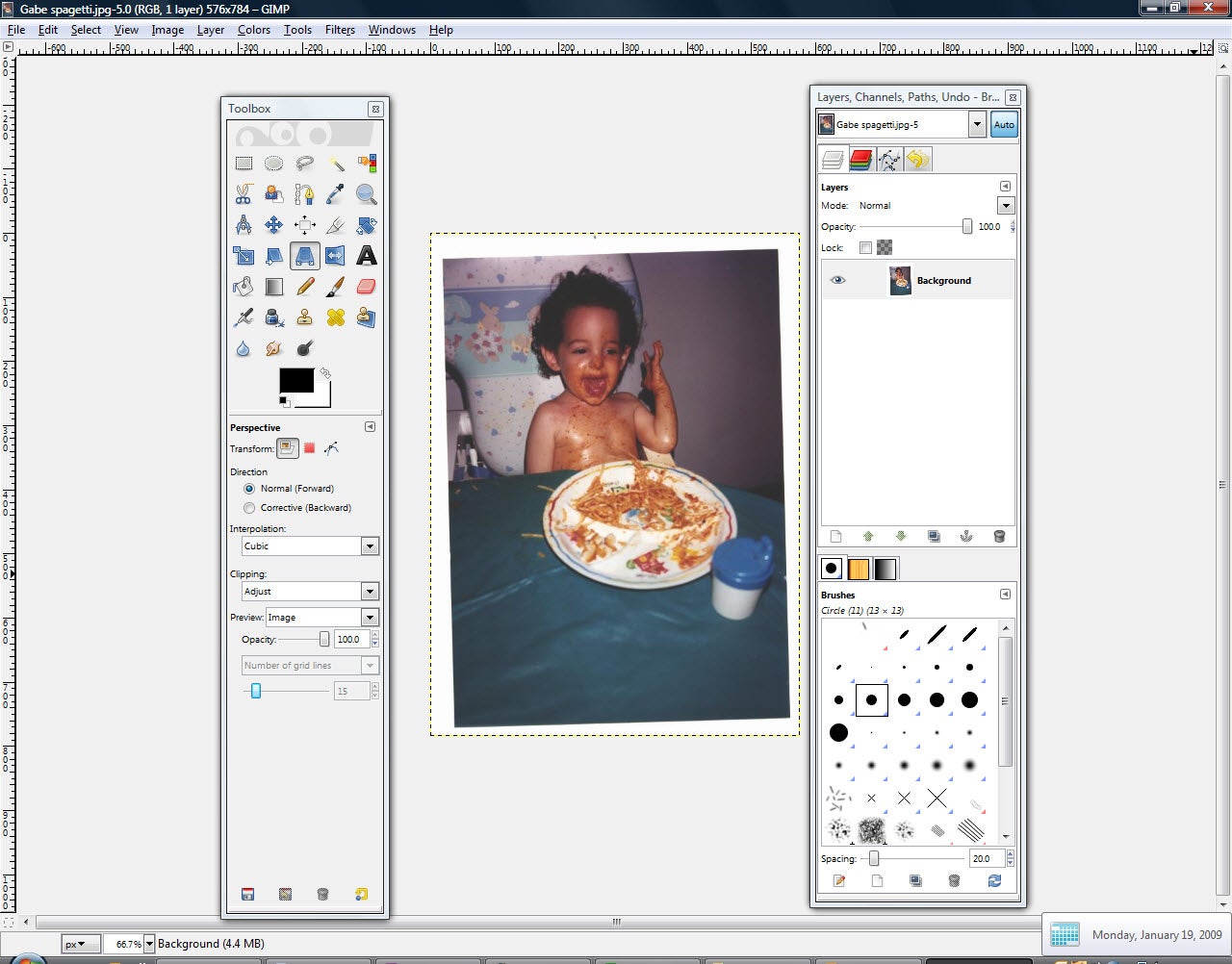 Want a program with Photoshop-like features, but without the hefty price? Grab the free, open-source GIMP (GNU Image Manipulation Program), one of the most powerful open-source applications of any kind that you'll ever use. The software packs a ton of editing tools similar to those in Photoshop, including layers, filters, effects, and masks.
You'll certainly find simple tools such as a red-eye remover, but the real reason to use this program is its array of high-level functions. Like Photoshop, The GIMP can be tough to figure out for novices. But anyone who wants to perform professional photo editing without paying a cent will want to try this one right away--it's one of the greatest software deals of all time.
Download The GIMP | Price: Free
PhotoArtist 2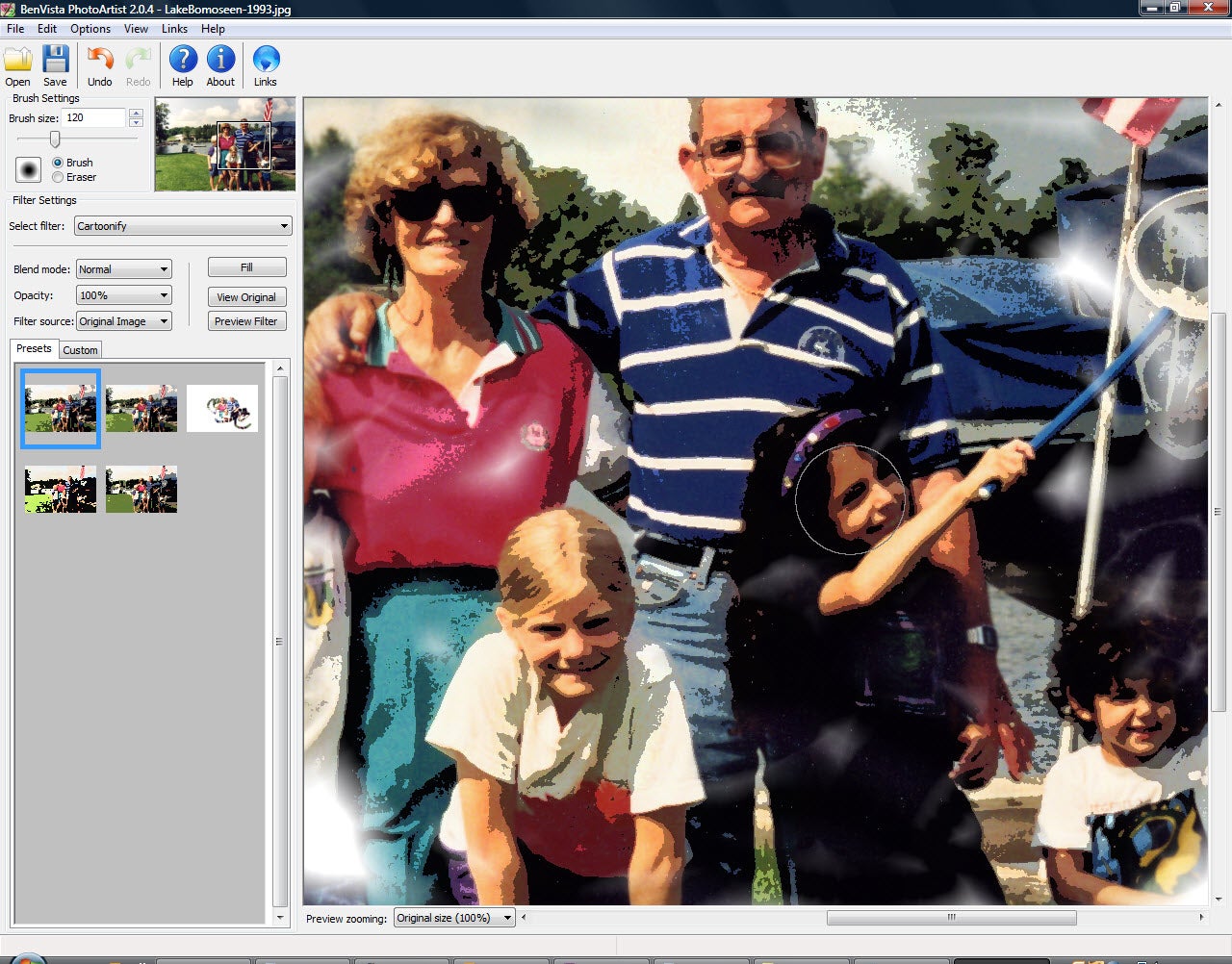 Want to unleash the artist within? This great program includes dozens of tools that let you turn any photo into a work of art. A remarkable yet easy-to-use application, it offers more than 50 different types of filters for transforming an ordinary photo. Choose a picture and a filter; for instance, 'Impressionism' makes your photo look like a painting of that style. You then use a brush to choose the portions of the photo on which you want to use that filter.
You can mix and match effects--use 'Impressionism' on certain sections and 'Crayon' on other parts, for example. The program gives you an assortment of controls for each filter, as well, including how to blend and what opacity to use. You can also change the size of the brush and make other tweaks.
Download PhotoArtist 2 | Price: $79 (free trial)
PhotoPerfect Express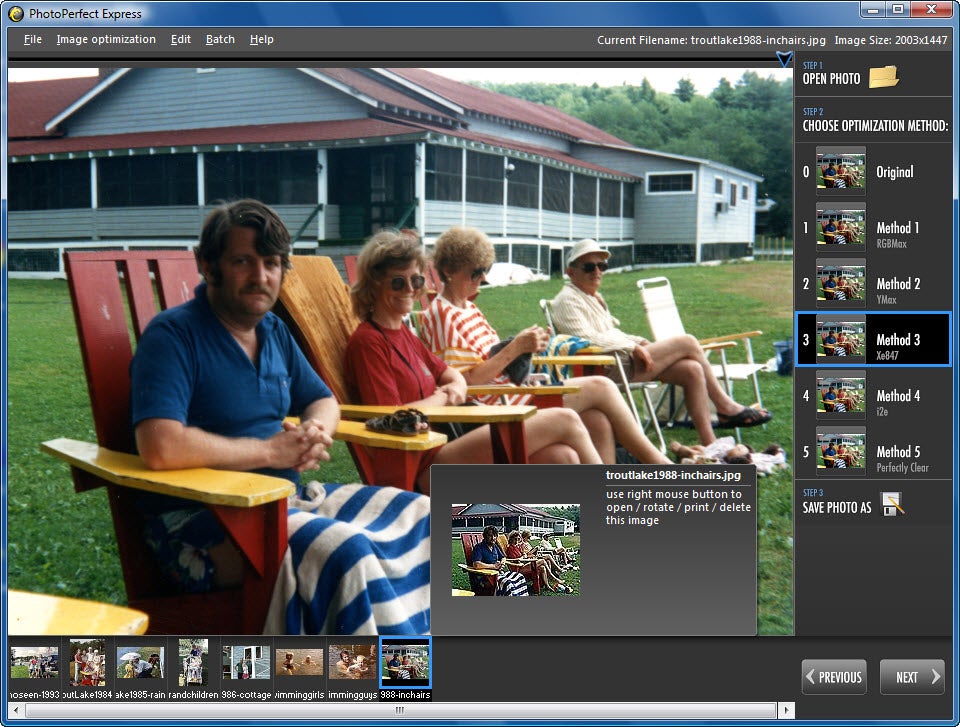 We all take imperfect photos. If you're looking for a simple and free way to clean up your shots, give PhotoPerfect Express a try. Don't look for many bells and whistles here. You just choose a photo, select a method of image optimization from the right side of the screen, and save the resulting cleaned-up image. In two of the methods, a watermark appears; if you want to use those methods without a watermark, you must buy PhotoPerfect, the for-pay application. If you want additional editing features, you'll have to pay as well.
No, this program isn't a power tool, but then again, it is free. And if you want simple photo cleanup, it's worth the download.
Download PhotoPerfect Express | Price: Free

Amazon Shop buttons are programmatically attached to all reviews, regardless of products' final review scores. Our parent company, IDG, receives advertisement revenue for shopping activity generated by the links. Because the buttons are attached programmatically, they should not be interpreted as editorial endorsements.