Page 3 of 3
New Microsoft OS Geared for Media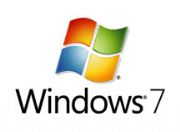 Microsoft has been fighting to be the central media manager in your home for years now. CEO Steve Ballmer was here in Vegas yesterday hyping the new Windows 7 OS. One of the coolest aspects of the OS is digital media management and gather all types of media at your TV. Part of the OS is called HomeGroups, which give structure to the process of organizing all digital media, including TV and Web video, and distributing it to various devices around the home-PCs, TVs or wireless devices. Specifically, setting up a HomeGroup between two or more Windows 7 PCs automates the sharing of Libraries (collections of pictures, music files, movies, or documents), printers, and storage devices. We'll learn more about the media chops of this new OS as information becomes available.
These Three Screens
Of course many other hardware, software, gadgets and Web services shown at CES play some part of the digital media convergence theme described in the examples above-certainly too many to include here. Suffice it to say that much of the new tech development shown at CES this year is driven by a concept that the telecom companies have been calling the "Three Screens" ideal.
This means the ability to watch, read or listen to any kind of content (recorded or streaming live) on any kind of device (mobile or stationary) anytime and anywhere-wirelessly if possible. As I roamed the show floor thinking of this idea, much of the new development in everything from TVs to phones to storage devices seemed to make sense, and that's saying a lot at a huge show like this.
The convergence of traditional TV and the Web at the TV set is just in its beginning stages. Next year we'll see even more exciting synchronicities between content from the two mediums, all for our viewing and surfing pleasure. That is, if anybody has any money left for R&D in 2009 . . .
This story, "HDTVs and Internet Tie Knot in Vegas " was originally published by PCWorld.