Page 2 of 3
Networking Gear Makers Also in the Hunt
The TV makers and Yahoo may have the most promising approach, but they're not the only ones trying to put Internet content on your TV.
For example, Netgear's new Internet TV Player, barely bigger than a deck of cards, is a new set-top device that streams a variety of Web TV directly to your TV screen, organizing it in a simple programming guide. You simply attach the device to a broadband connection near your TV and it's pretty much plug-and-play from there, Netgear tells me.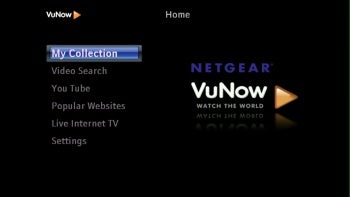 Netgear, like Digeo's Moxi DVR, wants to provide you with the software and hardware you need to store and organize the flood of digital content you already have, along with the stuff that you will stream from the Web. Netgear's new Digital Entertainer "Elite" set-top/media streamer now offers 500 gigabytes of content storage, as well as the ability to connect wirelessly to your home network. The device essentially grabs all the music, movies and images from your home network, organizes it in a menu, and allows you to watch it all on the TV in the living room.
Netflix has wisely developed a couple of new adapters which enable users to route HD video around the home using either the electrical wiring in the house or the existing cable wiring. Digeo's Moxi product does a very similar thing, with a slightly different approach, and a nicer interface.
My criticism of Netgear's (and many of the home networking companies') approach is that it does not facilitate enough direct interplay between Internet content and traditional TV content. For instance, the devices do not see what's playing on cable and intelligently give me related information or video from the Web.
Interestingly, Netgear's main competitors in the home networking space - Belking and D-Link - did not exhibit at this year's CES show. Cisco/Linksys
Setting the Stage for Social Viewing
Some of the most interesting Web TV aggregators are the ones that make watching TV a team sport.
Boxee is a neat software application that gathers video from the web (and from the stuff on your hard drive) and puts it in a very neat and easy to use interface. It reminded me of the spare and approachable design you see in Mac environments. You can also set it up to move around the web and find other video you like (Hulu, YouTube, CNN.com, whatever), and it will bring it into that same interface. You don't have to surf around the web, all your favorite web video is right in front of you.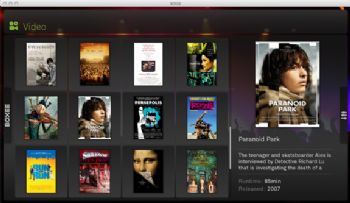 But the really cool part is that you can see the video your friends are watching too. You form friend groups with other Boxee users, who give you tips on new stuff to check out. There's simply no better way to find good new video, music or anything else, than by getting referrals from like minds.
Monsoon's HAVA, a Slingbox-like video place shifting device does a similar thing, but in a slightly different way. Using the company's newly announced SociableTV service, not only can you watch your own cable anywhere and anytime, but you can now tune in to what your HAVA-using friends around the world are watching, too. If you like what they're watching, you can click on the small video window above their name and tune in.