Page 3 of 4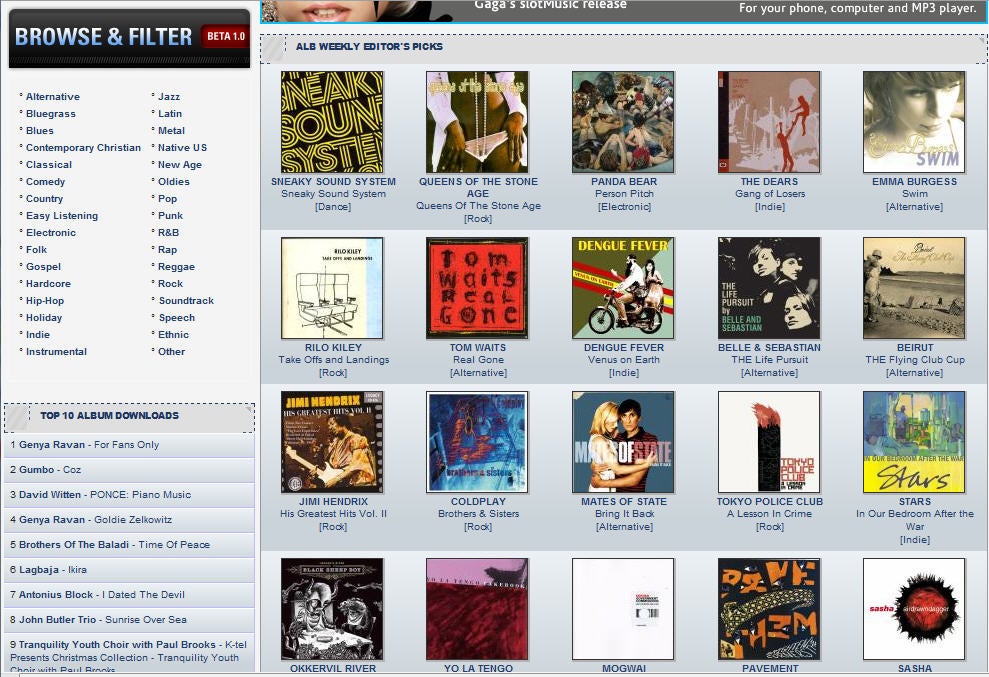 Audio Lunchbox: This easy-to-explore site offers a vast selection of indie-label albums from a variety of genres. Audio Lunchbox has everything from virtually unknown acts to bigger name artists such as Tom Waits and The Game, all in iPod-compatible MP3 format. You can either sign up for one of its month-to-month subscription plans or buy tracks a la carte (about $1 per track). At this writing, Audio Lunchbox currently offers 50 free downloads when you sign up for a subscription plan. Other bonuses include weekly editors' picks and top ten lists.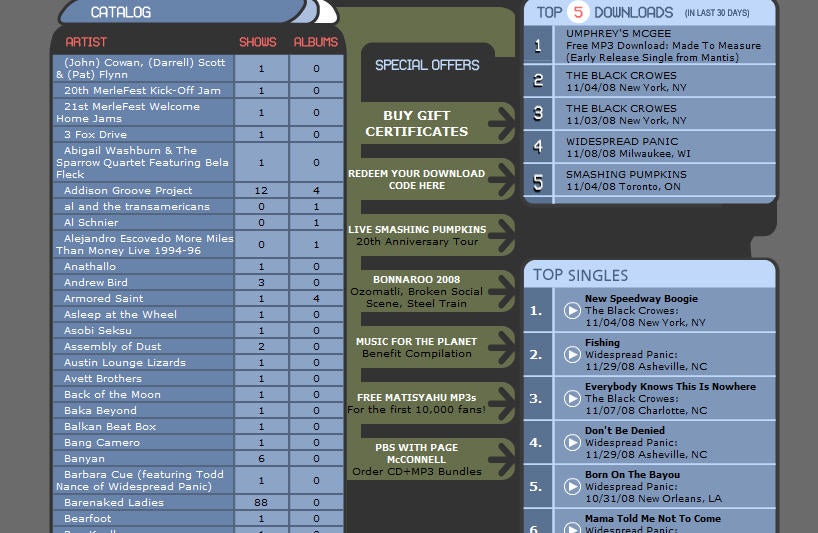 LiveDownloads: Sometimes a live version of a song is way better than the studio version. LiveDownloads recognizes this and gives users the opportunity to listen to recordings from current and older live shows from artists such as the Smashing Pumpkins, The Black Crowes, and Broken Social Scene. Though geared more toward the "jam band" genre fan base, LiveDownloads also offers some indie, metal, and jazz selections. They also carry a few studio albums. Single tracks are generally $1 each; albums and whole-show prices are determined by format and length. One gem I found was a selection of jazz and Americana selections from the Savannah Music Festival. You can download full albums in MP3 or FLAC format; the latter is higher audio quality and therefore slightly more expensive.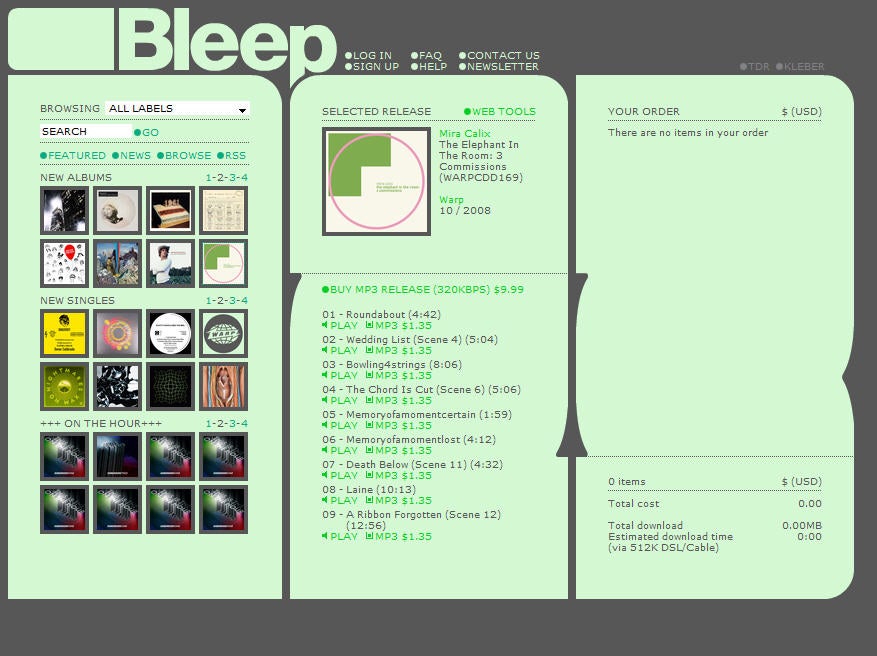 Bleep: Specializing in electronic and indie music, Bleep offers top-flight LAME-codec MP3s. At $1.35 apiece, individual songs are priced a little higher than other sites we've listed, but whole albums are a reasonable $10. You can preview entire songs, rather than 30-second clips as on most sites. Bleep also has some cool exclusive content. One artist, for instance, included a comic book with his album that you can view on your device as you listen.