Page 2 of 4
Jamendo: This community-based site differs from others on our list because the music is absolutely free. That's right: No subscriptions, no per-track cost, no album download fee. And no limitations. The catch? You probably haven't heard of most of artists on the site. Top 40 this isn't, but that's why Jamendo is so fun. You can find everything from Chilean folk pop to Italian metal to the next big indie hip-hop star. Listen online to any song and download it either directly from the site (in MP3 format) or through BitTorrent servers (where you can find MP3 and OGG formats). This site is completely legal because its artists use Creative Commons licenses, the same licenses used by Flickr, Deviantart, and other content-sharing sites.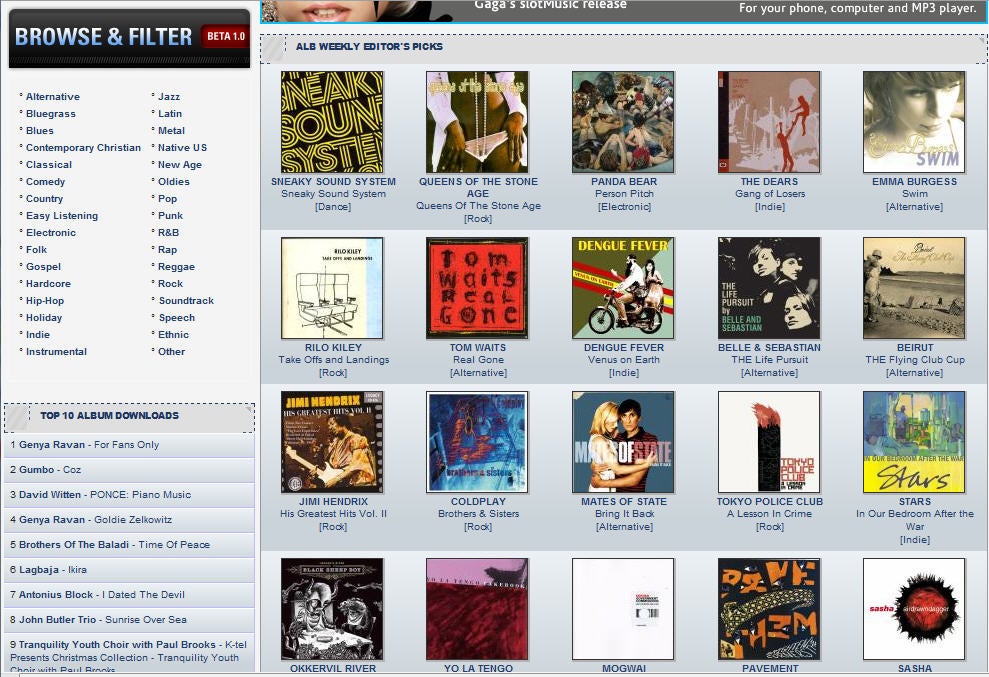 Amie Street: In this independent online music store, community members collectively determine the price of a song. Amie Street uses an algorithm to calculate prices based on demand: All songs start free and rise in price up to $0.98 depending on how frequently they are downloaded. You can earn credits by RECing (the site's term for recommending) songs you think will be a hit. Whenever a song you've RECed goes up in price, you earn free credit. Amie Street offers MP3s from a dizzying number of genres and artists, from lesser-known figures such as Dennis Driscoll to big-name bands like Pavement and of Montreal.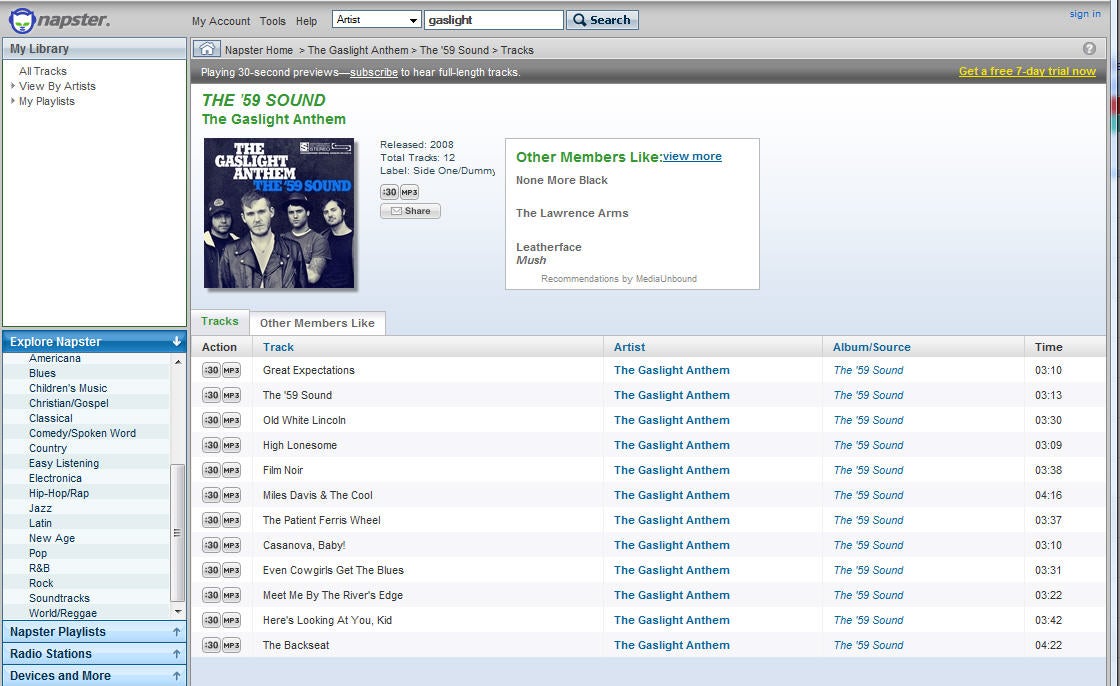 Napster: Oh Napster, I have such fond memories of staying up all night with you and illegally downloading hundreds of emo-band albums my freshman year of college. But then that grouchy drummer from Metallica and the RIIA had to go and ruin all the fun. Well, it's nice to see that Napster is back--and now in its third incarnation, with the launch of a DRM-free MP3 store, it's serving up some major competition to Amazon and Apple. Napster now has over 6 million DRM-free WMA-encoded files available for purchase, a giant step over Amazon's 5 million and Apple's measly 2 million. You can sign up for a 7-day trial. When it expires, you can choose one of Napster's subscription programs, ranging from $12.95 to $14.95 per month. Artists range from major-label superstars, such as Britney Spears and Akon, to indie artists like Mary Timony and The Gaslight Anthem.