Stream Music From Where You Aren't to Where You Are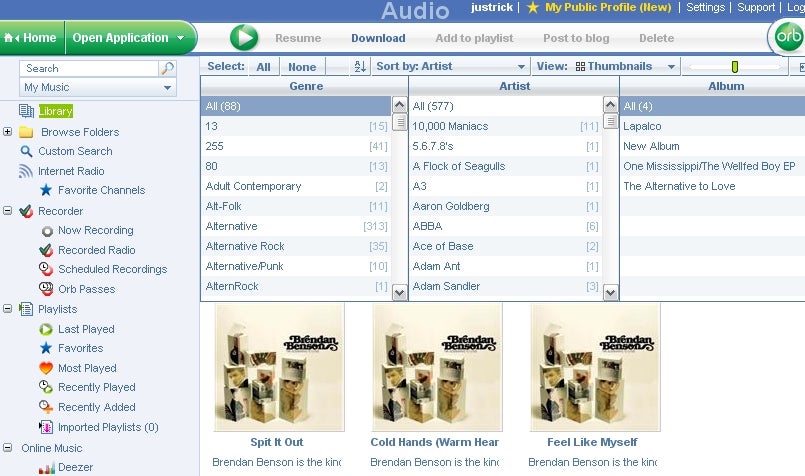 Right now I'm working offsite, which for me means the local coffee shop. I forgot to pack my iPod, but no worries: I'm listening to the music library stored on my home PC. No, I didn't bring along a tin can tied to a really long string--I'm using Orb, a free app/service that streams all your media from one PC to another. (To other devices, too, but that's a subject for another post.)
All you do is install the Orb app on your home system, sign up for an Orb account, follow a few configuration steps, and then leave your PC running while you're out and about. Then, fire up any Web-connected PC and head to mycast.orb.com.
Next, click Audio-Random if you just want to shuffle-play your song library, or click the Open Application button, and then Audio, for a familiar media-player interface.
Presto! You're got anywhere access to your entire music library. And not just your library, but also hundreds of Internet radio stations. Oh, and photos, documents, games, video, and even live and recorded TV. (I'll cover that stuff another time.)
I'm loving Orb right now, not just because it helped me work around my forgotten iPod, but also because it's free. If you frequently find yourself away from your music (and other media), you'll love this tool, too.