Digital Photography Gifts: Tripods, Webcams, and More
Still shopping for the digital photographer in your life--or looking for the perfect item for your own wish list? Me too; my holiday shopping is far from complete. Thankfully, I have some last-minute gift suggestions for you. Last week, I kicked off my annual holiday shopping guide. This week, let's wrap up with a few more shopping ideas.
Stocking Stuffers
When I was a teenager, my parents used to stuff my stocking with film. These days, why not throw a big, fat memory card in someone's stocking? They're ridiculously inexpensive; you can get an 8GB CompactFlash card for $20, for example, or a 16GB Secure Digital Card for $35. You can find a variety of memory cards at PC World Shop & Compare.
Or stick a gadget in someone's stocking that will help keep their photos straight and level. The Cube Hot Shoe 3-Axis Bubble Level is a clever device that slips onto your camera's hot shoe (a standard external flash attachment found on digital SLRs and even some point-and-shoot cameras). This transparent cube has three bubble levels inside, making it easy to perfectly level a camera that's mounted on a tripod--and it costs just $11.
Speaking of tripods, check out the $17 SunPak Flexpod, a lightweight, bendable tripod that's ideal for toting in camera bags and supporting lightweight cameras.
Birdwatcher's Delight
Here's a gadget that made me think of my dad. He loves to spy on the various birds that frequent the feeders in his back yard, and the Wingscapes BirdCam is seemingly custom designed just for him. The BirdCam is a weatherproof, motion-activated camera that you can position near your favorite bird feeder and automatically capture footage of winged visitors. The 3-megapixel camera can take single images, time lapse photos, and video. That could be $250 well spent for the bird lover on your shopping list.
Photo Gifts
Like chocolate and peanut butter, photos and gifts are made for each other. You can take your favorite photos and turn them into calendars (see "Turn Your Photos Into a Calendar" for tips on doing that), mouse pads, coffee mugs, and a slew of other knick-knacks.
All those photo gift options are waiting for you at almost any photo sharing and printing Web site. Favorites like Shutterfly, Snapfish, and American Greetings PhotoWorks are chock full of these kinds of gift options.
The selection of gifts you can create from your own photos is nothing short of stunning. PhotoWorks, for example, lets you craft photos into jewelry and Christmas ornaments. Print photo T-shirts and boxers at Snapfish. And turn to Shutterfly for cards, posters, and DVDs. Prices vary, but all sites offer affordable options, and some even include free shipping at this time of year.
Dave's Favorite: Robot Cam
Here's the number one item on my wish list--so if you're feeling generous, feel free to buy me one of these: a WowWee Rovio Mobile Webcam. Sure, this three-wheeled Webcam-and-Wi-Fi-equipped robot costs $300, but it can be programmed to patrol your house, take pictures with its motion activated camera, and even return to base and recharge on its own. If all that is not cool enough, consider that it can be remotely controlled via the Web, or from an Apple iPhone/iPod Touch. Here's to hoping one shows up under my tree this year.
Hot Pic of the Week
Get published, get famous! Each week, we select our favorite reader-submitted photo based on creativity, originality, and technique.
Here's how to enter: Send us your photograph in JPEG format, at a resolution no higher than 640 by 480 pixels. Entries at higher resolutions will be immediately disqualified. If necessary, use an image editing program to reduce the file size of your image before e-mailing it to us. Include the title of your photo along with a short description and how you photographed it. Don't forget to send your name, e-mail address, and postal address. Before entering, please read the full description of the contest rules and regulations.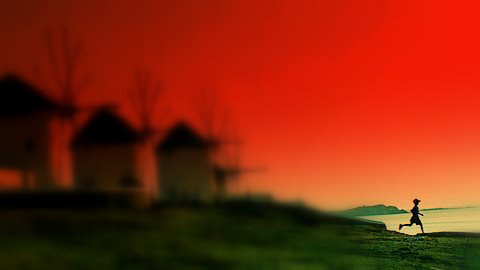 This week's Hot Pic: "Run Like The Wind," by Jeff Watts, Brooklyn, NY
Jeff took this photo in Mykonos, Greece, and then added some tinting and selective soft focus in Photoshop.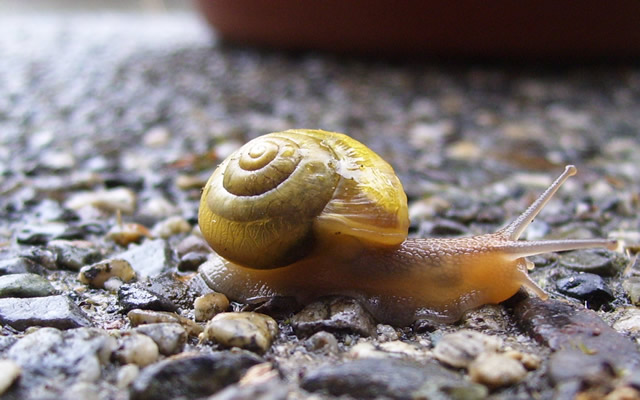 This Week's Runner-Up: "The Invader," by Jabin Kingston, Everett, Washington
Jabin writes: "The invader, as I call this snail, was heading for the plants on the porch. I shot this guy in macro mode. I love how the snail's body is semi-translucent."
See all the Hot Pic of the Week photos online.
Have a digital photo question? Send me your comments, questions, and suggestions about the newsletter itself. And be sure to sign up to have the Digital Focus Newsletter e-mailed to you each week.
This story, "Digital Photography Gifts: Tripods, Webcams, and More" was originally published by PCWorld.
Shop Tech Products at Amazon