Digital Photography Gifts: Image Editors, Kids' Cameras
I love this time of year. The weather turns brisk, a dusting of snow settles on the trees, and holiday music fills the air. The only downside? Shopper's anxiety: I never know quite what to buy for my friends and family. So that must mean it's time for my annual holiday shopping guide. If you want to see the goodies I recommended last year, check out 2007's "Digital Photo Shopping Guide," part one and part two.
If you have a digital photographer on your shopping list (or if you are hunting for cool things to put on your own wish list), fear not. This week and next, I'll tell you about toys that will make any photographer happy.
Fancy Photo Editing
If you think that digital photography is just about pressing the shutter release on your camera, you're missing out on half the fun. Every photographer should have some sort of photo editing program, and the holidays are a good time to get energized. The good news is that you have several excellent choices.
Adobe Photoshop Elements 6 can be had for under $60, and it is the program I typically use to demonstrate photo editing techniques here in Digital Focus.
Or, consider my other favorite photo editor: Corel Paint Shop Pro X2, available for $80 or less.
Both of those programs are traditional photo editing programs; they offer a slew of photo editing and graphic production tools, and both resemble "lite" versions of Adobe Photoshop, in that they have an elaborate tool palette, support for layers, and more.
The newest option on the block is the somewhat expensive Adobe Lightroom, priced around $200. It is a powerful photo editing and organizing program designed from the ground up to help you improve your photos. Read "Five Reasons to Try Adobe Lightroom" for my review.
Cool for Kids
Looking for a digital camera that is designed for the younger set? There are a few models designed for small hands and are rugged enough to survive the abuse kids can dish out. Check out the Disney Pix Jr, for example. This 1.3-megapixel camera has rubber grips, a colorful design, and comes with software that lets kids insert themselves into scenes with popular Disney characters. It costs $59. Or how about a crayon-themed camera? Sakar sells the $49 Crayola Kidz digital camera, a VGA-quality camera that stores 93 images and comes with its own kid-friendly photo editing and creativity software.
Book 'Em
Photographers tend to be a bookish lot. We're always devouring new books on photography and photo editing techniques in hopes of learning new tricks to improve our photos.
Let's start with a beginner's guide to digital photography. Allow me humbly recommend my own book, How to Do Everything with Your Digital Camera, now in its fifth edition. This book has detailed and easy to understand information on improving your exposure, composition, and lighting, and then how to tweak your photos on the PC. I also explain panoramic photography, high dynamic range, the care and feeding of digital SLRs, and many other topics. If you enjoy my weekly columns, you'll probably like this book. And since I mention this only once a year, allow me point out that I have a number of other books available as well. See my Web site for the whole list.
I've also been very impressed with Tom Ang's Digital Photography Masterclass. This gorgeous, full-color book is filled with step by step lessons on many common photo techniques, tips, interviews, and assignments to learn on your own. I especially like the way this book goes beyond the mechanics of photography and includes lessons on mastering different photographic styles.
Shopping Tips
Before you run out to buy all this stuff, don't forget to shop smartly. I always include links to PC World's Shop and Compare, because here you can directly evaluate prices at a slew of online stores. Also, you might want to try Best Online Coupons for discounts at stores like Best Buy and Circuit City. And Dealnews is a handy place to check for sales and discounts--it dedicated just to tracking down bargains.
Check back next week for some additional holiday gift ideas for your favorite digital photographer.
Hot Pic of the Week
Get published, get famous! Each week, we select our favorite reader-submitted photo based on creativity, originality, and technique.
Here's how to enter: Send us your photograph in JPEG format, at a resolution no higher than 640 by 480 pixels. Entries at higher resolutions will be immediately disqualified. If necessary, use an image editing program to reduce the file size of your image before e-mailing it to us. Include the title of your photo along with a short description and how you photographed it. Don't forget to send your name, e-mail address, and postal address. Before entering, please read the full description of the contest rules and regulations.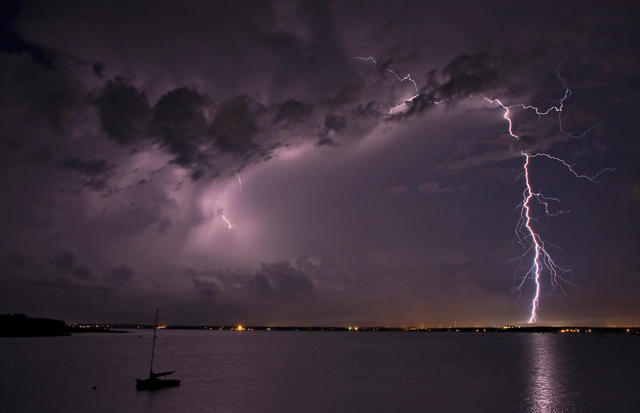 This week's Hot Pic: "Lightning Over Lewis Bay," by Loren Charif, West Yarmouth, Massachusetts
Loren writes: "I took several hundred shots during a vivid lightning storm that night, and this was the best. I shot all of these the sliding glass doors which overlook Lewis Bay on Cape Cod."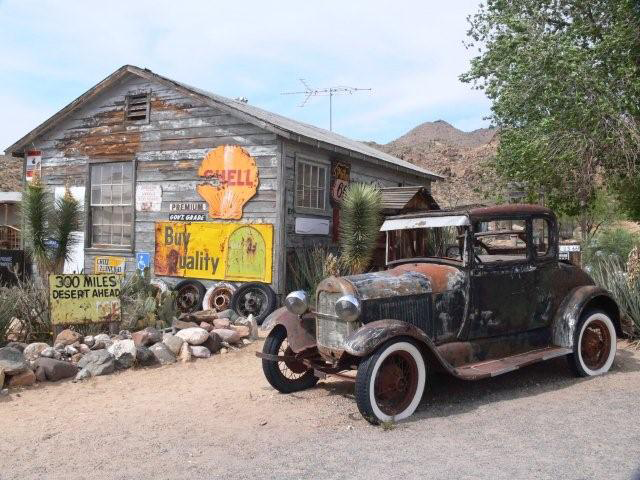 This Week's Runner-Up: "Out West," by Hugh Allen, Hoschton, Georgia
Hugh writes: "I was driving along old Route 66 on my way to Oatman, Arizona. Passing through the old former mining town of Hackberry, Arizona, I came upon a trading post with this beautiful old car parked beside the garage. I thought that this nostalgic scene was the very essence of old Route 66. I shot the picture with a Nikon D80."
See all the Hot Pic of the Week photos online.
Have a digital photo question? Send me your comments, questions, and suggestions about the newsletter itself. And be sure to sign up to have the Digital Focus Newsletter e-mailed to you each week.
This story, "Digital Photography Gifts: Image Editors, Kids' Cameras" was originally published by PCWorld.
Shop Tech Products at Amazon