Save on Ink, Make a Podcast, Be a Chocolatier
It's a wonderful world, one worth saving and exploring. This month, I have an earth-friendly printer utility, a podcasting program, and a game of international gastronomy.
Print Words, Not Waste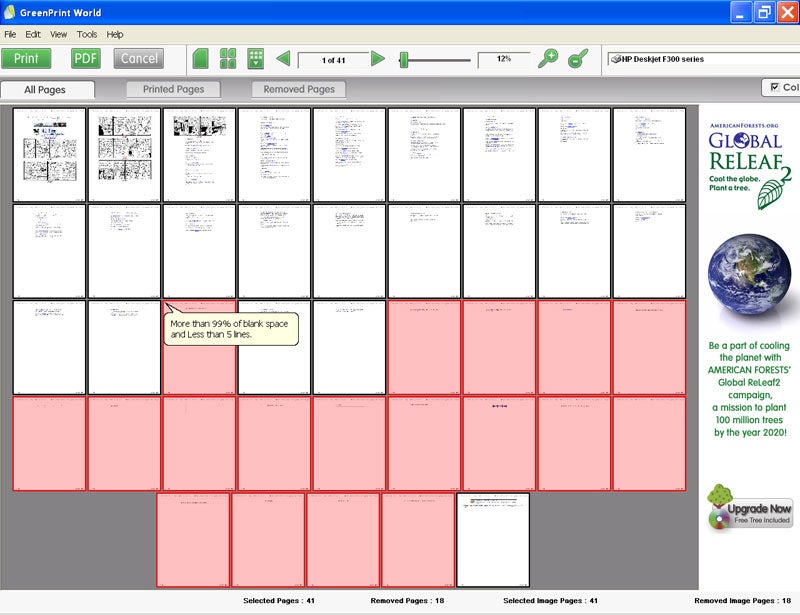 The recycling bin by your printer probably holds discarded sheets with just a few lines of text. GreenPrint World reduces paper and ink waste by previewing your print job with images or even whole pages removed. This freebie saves ink, paper, and money--good for you and for the planet.
GreenPrint World, an ad-supported version of the $35 GreenPrint Home, is easy to set up. Just install the program, choose a default printer, and select your settings. When you have something to print, choose GreenPrint as your printer; it automatically applies your ink-saving settings (for example, removing blank pages or pages with images only) and also lets you remove additional pages or images.
Using GreenPrint World, I cut a three-page Web article down to one page, and I removed 38 pages of comments following a Web comic. All of those saved pages, pennies, and drops of ink add up over time. Free for home use, ad-supported.
Podcast Like a Pro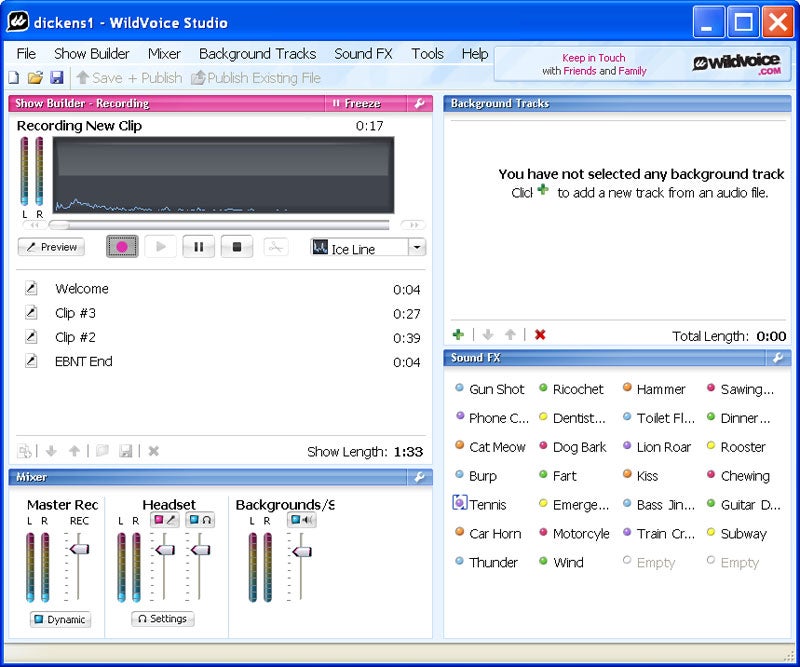 Podcasting can give your words a worldwide audience. All you need is a microphone, a PC, and a free program called WildVoice Studio.
I tested WildVoice Studio by reading bits of a Dickens novel aloud, doing each paragraph as one take. While recording, I slapped in a few of WildVoice's provided sound effects, for wind and a train. Building the show was a snap: I just lined up my clips, saved the show in WildVoice, and selected 'Save Show to MP3 and Publish' (you can skip the publish part).
WildVoice Studio maker Equicast Media allows you to post your podcasts wherever you wish. If you register, you can also upload your podcasts to WildVoice.com, where your adoring fans can listen to, comment on, and Digg your work. Free.
A Recipe for Sweet Success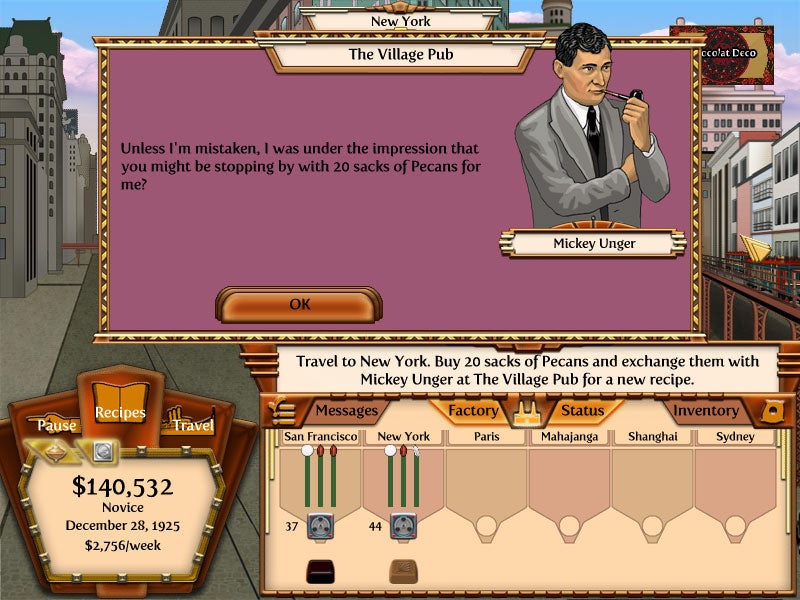 If you dream of traveling the world, building a prosperous business, or creating gourmet chocolates, Chocolatier 2: Secret Ingredients will fuel your fantasies. In this simulation game, you search the globe for elusive recipes and exotic ingredients that will keep customers clamoring for your treats.
Set 40 years after the first Chocolatier game, PlayFirst's Chocolatier 2 revels in a Roaring Twenties theme, including Art Deco menus and Jazz Age music. As in the original game, you explore historical cities, haggle with vendors, and create chocolates in a minigame involving shooting ingredients at machinery. What's new this time is the Chocolate Tasting Laboratory, which, once unlocked, helps you create unique confections such as Chocolate Covered Ants.
The chocolate business is no cakewalk, though: The quest for secret ingredients--such as those fire ants--requires negotiation, plenty of money, and long trips to remote areas. All in all, Chocolatier 2: Secret Ingredients is nearly as addictive as the food of the gods. Free 1-hour demo (registration required), $20 for full version.
Did you have an interesting experience with one of these programs? Is your favorite file missing from PC World's Downloads library ? E-mail your comments to Laura Blackwell . Messages containing attached files will be deleted unread.