So you just bought a shiny new HDTV set and you're loving the quality you get from digital cable and DVDs. If you also have HD video on your PC, whether downloaded from the Internet, recorded with a TV tuner, or imported from your HD camcorder, you're in luck: You can send it from your computer to the TV for the ultimate digital entertainment experience.
There are two basic options for sharing flicks and tunes with your TV. Either connect your computer directly to your TV (see "Making the Direct Connection"), or use a set-top box that acts as an intermediary, retrieving video from your PC over your home network and delivering it to your HDTV through direct HDMI or component connections. Most of these boxes also stream music and photos, and some even handle podcasts, Internet radio, YouTube, downloaded rental movies, and other streaming video sources.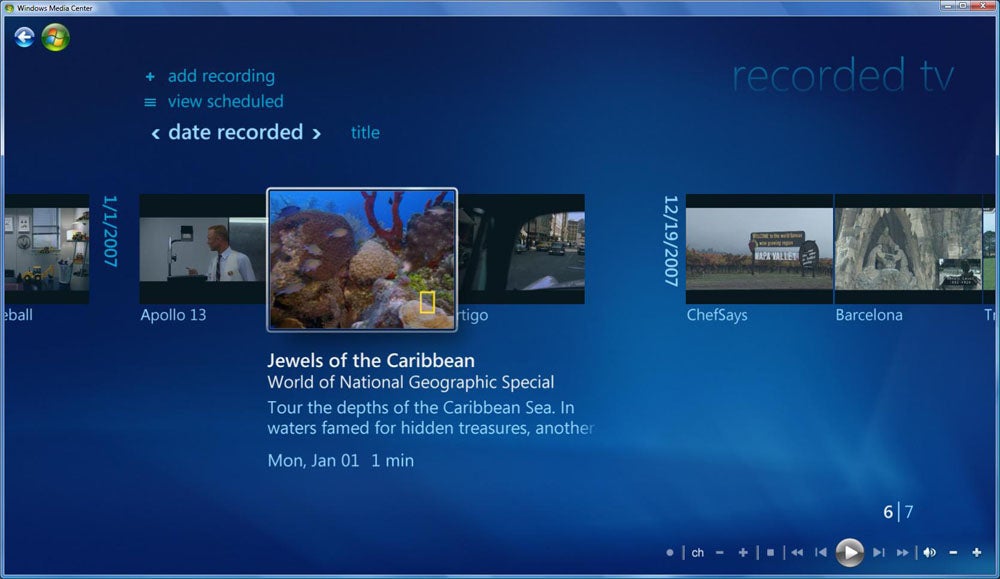 If you have Vista Home Premium or Ultimate, the simplest box to add is a Windows Media Center Extender (or an Xbox 360). Extenders basically put the familiar Media Center interface--like the one you see on your PC's monitor--directly on your TV screen, making it easy to navigate your shared files just as if you were sitting in front of the computer.
Note: Media Center extenders have been around a while, and they're not all created equal. For HD support, be sure to buy a second-generation extender with HDMI output, like the D-Link DSM-750, the Linksys DMA2100 and DMA2200, or the forthcoming Niveus Media Extender.