Thanks to e-mail, some say that the art of the handwritten letter is dead. And they might be right; I buy a lot fewer stamps these days than I used to, making high-tech services like Stamps.com, where you can make legal postage stamps with your own photos, almost like buying buggy whips that have been manufactured with new, space-age materials.
But I do indeed still send letters through the mail occasionally, and I have had my own letterhead for as long as I can remember. I have a letterhead template in Microsoft Word with my name and address, and I either type a message underneath or print the blank page with just the letterhead, and write a message by hand. A few years ago, I modified my letterhead to include a small photo. I like the color and energy that it provides, and thought you might want to do the same. Let's see how.
Build the Letterhead
I'll tell you how to do this using Microsoft Word 2007, but the technique is very similar with older versions of the program. Start by opening Microsoft Word. If you don't already have a new blank document open, create one.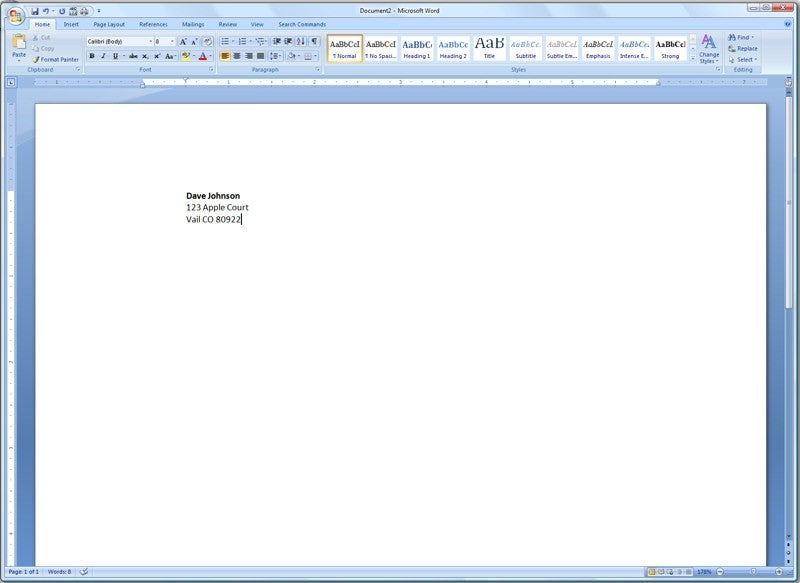 Next, design the letterhead any way you like. You should set your formatting to single space and try to keep your text smaller than about 11 points. Here's what mine looks like.
Time for the Photo
Now it's time to add the photo. First position the cursor at the start of the letterhead text (in front of your name, for instance). Choose Insert, Picture and locate the photo you want to include. The image will appear in your document.
After the photo appears, you'll probably need to resize it. Click and drag a corner of the photo until it's just about the right size. This is completely subjective--just tweak it until it looks good on the page in relation to the rest of the letterhead. And don't worry if it's not positioned correctly--we'll get to that next.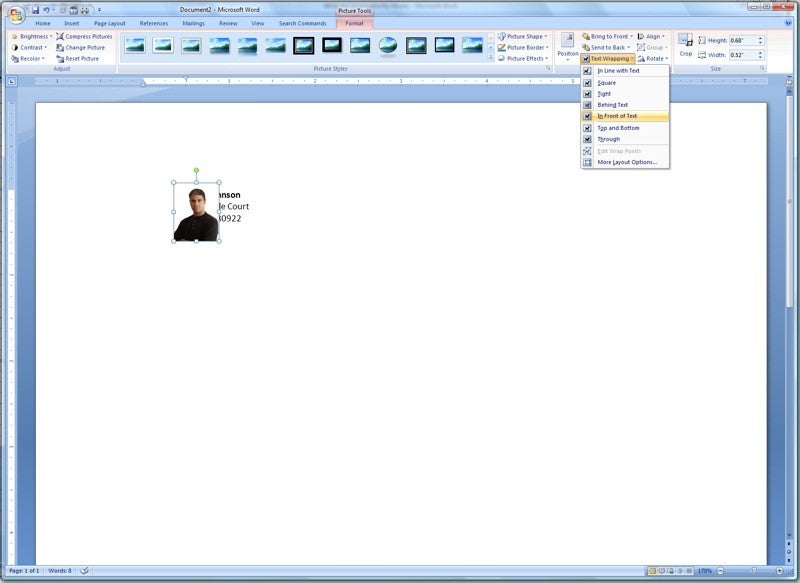 Making sure the photo is still selected, click on the Format ribbon. Click Text Wrapping and then choose In Front of Text.
Now you can position the image in the letterhead region of your document, such as to the left of your name. If you like, add an effect to the photo using one of the picture styles in the Format ribbon.
Finishing Touches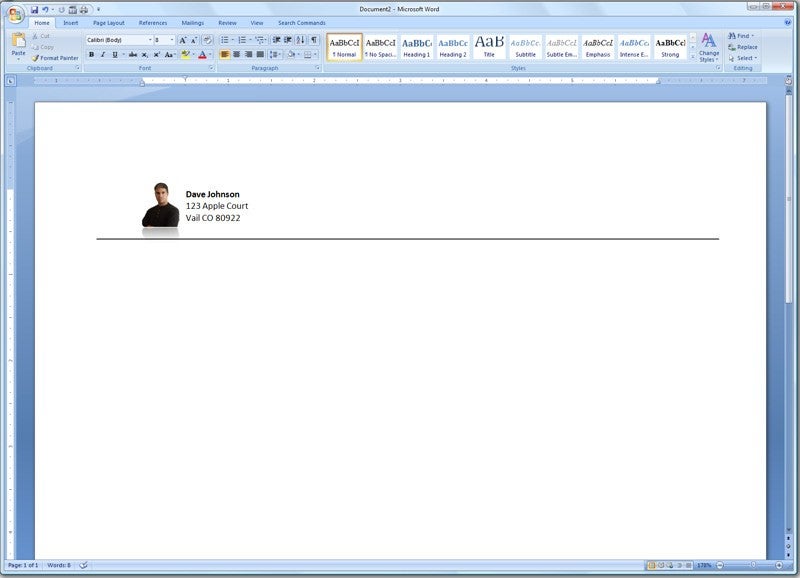 Finally, you can draw a thin horizontal line under the text and image. To do that, click the Insert ribbon and find the Line tool in the Shapes drop-down menu. Then click the Line tool and drag out a horizontal line, holding down the Shift key at the same time. The line will snap to the horizontal automatically.
That's all there is to it! You can save this file as an ordinary Word document, or as a template. Either way, you can always open it up anytime in the future to have access to some snazzy photo letterhead.
Hot Pic of the Week
Get published, get famous! Each week, we select our favorite reader-submitted photo based on creativity, originality, and technique. Every month, the best of the weekly winners gets a prize valued at between $15 and $50.
Here's how to enter: Send us your photograph in JPEG format, at a resolution no higher than 640 by 480 pixels. Entries at higher resolutions will be immediately disqualified. If necessary, use an image editing program to reduce the file size of your image before e-mailing it to us. Include the title of your photo along with a short description and how you photographed it. Don't forget to send your name, e-mail address, and postal address. Before entering, please read the full description of the contest rules and regulations.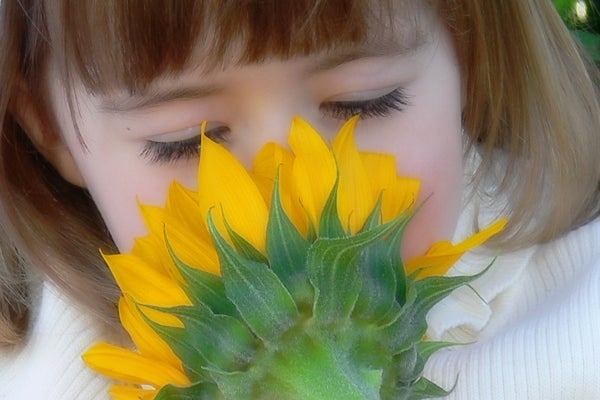 This week's Hot Pic: "Sunflower Kiss," by Tyson Chastain, Knoxville, Tennessee
Tyson writes: "A friend asked me to take some pictures of her family. While most of the family was cooperative, this little girl was a challenge. She was tired and didn't want to have her photograph taken. Upon grandma's request, the cranky little girl planted her face into this sunflower. Out of about a hundred pictures that I took that day, this was the one-in-a-million shot."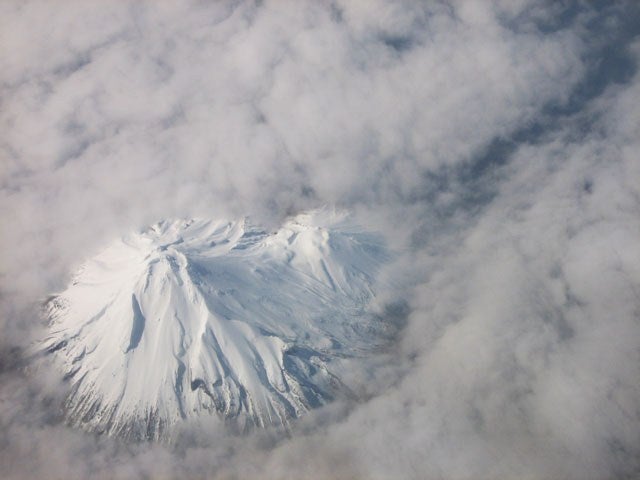 This Week's Runner-Up: "Peaking Through the Clouds," by Kristine Boise, Berkeley Heights, New Jersey
Kristine writes: "This photograph shows the top of one of New Zealand's numerous snow-capped mountains, peeking through the layer of clouds around it. I took it from a plane going into Christchurch with my Canon Powershot SD450. I later edited it with Adobe Photoshop to increase the contrast."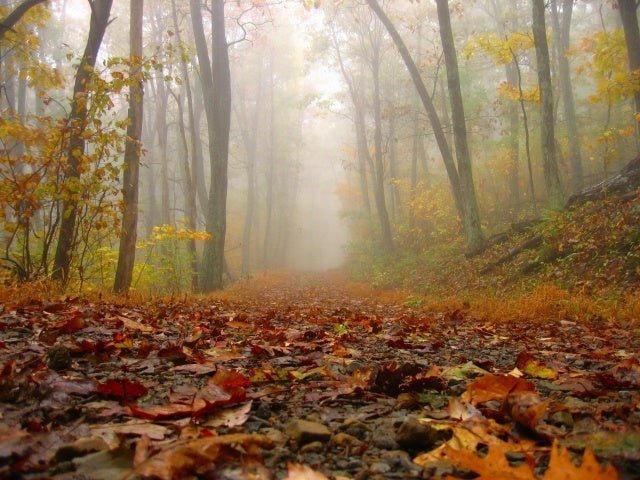 Hot Pic of the Month: Each month we choose one of our weekly winners to be the Hot Pic of the Month. For January, we chose "A Shenandoah Fall," by Lucas Smith, from Herndon, Virginia.
Congratulations to Lucas and to everyone else who won a Hot Pic of the Week last month. To see all the Hot Pic winners for January, view the slide show. Keep those entries coming!
See all the Hot Pic of the Week photos online.
Have a digital photo question? Send me your comments, questions, and suggestions about the newsletter itself. And be sure to sign up to have the Digital Focus Newsletter e-mailed to you each week.
This story, "Add a Photo to Your Letterhead" was originally published by PCWorld.