Page 3 of 7
Take Commercial-Free TiVo on the Road
Advertising may be a necessary evil for free, over-the-air TV, but you don't have to put up with it on your personal media player. Here's how to transfer video from a TiVo, cut the commercials, and send the processed file to your iPod.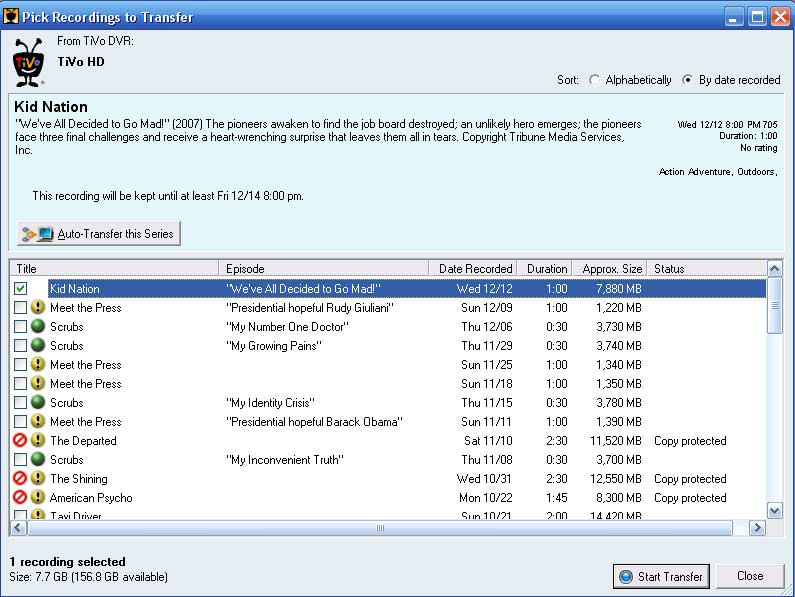 To get started, install TiVo Desktop on your PC. This free utility transfers recorded shows from a Series2 or Series3 TiVo to a networked PC. When the setup process asks for your TiVo Media Access Key, you can find this unique string of numbers in your TiVo's menus: Use your remote to select TiVo, Messages & Settings, Account & System Information, Media Access Key. Enter the Media Access Key into your TiVo Desktop software when prompted to do so during installation. After completing the initial TiVo Desktop setup, click Pick Recordings to Transfer. Click the check boxes for one or more shows, and then press Start Transfer.
Once the shows are on your PC, you'll use a different program--VideoReDo Plus ($50)--to remove the commercials. In addition to its editing features, this program natively reads proprietary TiVo files, saving you another step in the process. (If you use another editor, it might not work with TiVo videos.) During installation, select the option to import TiVo files from the default My TiVo Recordings folder.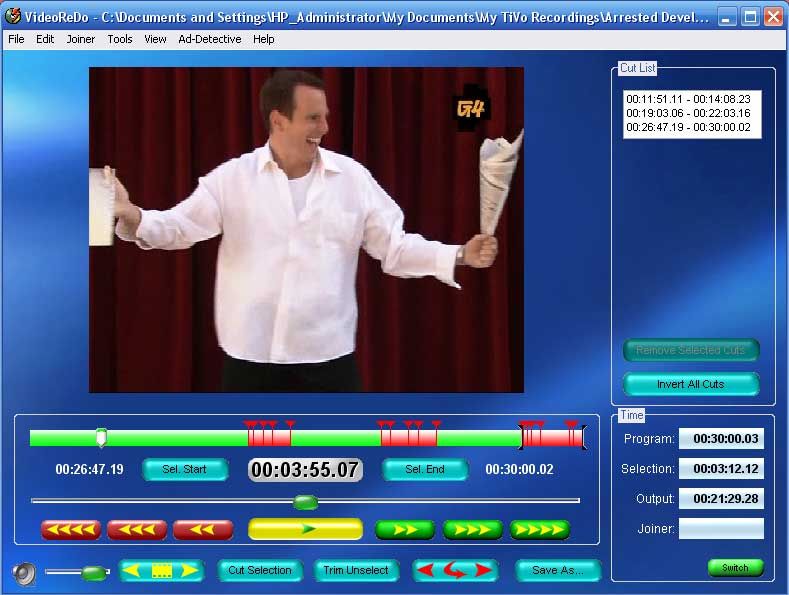 Launch VideoReDo Plus and open one of the shows. (When we posted this story, the program wouldn't work with HD files; look for a software update in February 2008.) Click Open Video, choose the My TiVo Recordings folder, and pick a file. Start the Ad-Detective scan from the Ad-Detective menu. VideoReDo will analyze and mark black sections--possible commercial breaks. Then click the red forward- and back-arrows to jump between those points. Find the moment where the show cuts to a commercial, and click the Select Start button. Fast-forward to the end of the commercial break, and click Select End. Choose Cut Selection. Repeat these steps for multiple breaks as needed. Choose Save As, and export the edited video as an MPEG Program Stream.
You now have a perfect copy of the original TiVo video, without any commercials. The free Videora iPod Converter will compress the video for playback on an iPod. Click the Convert button and the Video File tab. Pick Normal Mode, and follow the prompts to select the ad-free show. Set the quality level, and begin processing. When Videora is finished, it will have automatically added the file to your iTunes library.