Page 2 of 7
Rip a DVD to Your iPod
iTunes can't import movie DVDs in the same way that it captures audio CDs, but here's an easy method for converting such videos to an iPod-digestible format. These steps will work with your family's home videos, and they should transfer most of the commercial movie DVDs you own, too. (Ripping copyrighted movies raises legal and ethical issues that you and your conscience need to take into account.)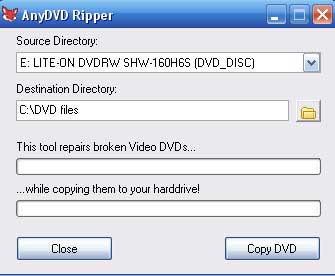 Rip video from the disc: First, use AnyDVD ($49) to move the video files from the DVD where they're stored onto your hard drive. Launch AnyDVD Ripper, choose a destination, and then click the Copy DVD button. Depending on your PC and DVD drive speeds, transferring the video to your hard disk should take about 20 minutes.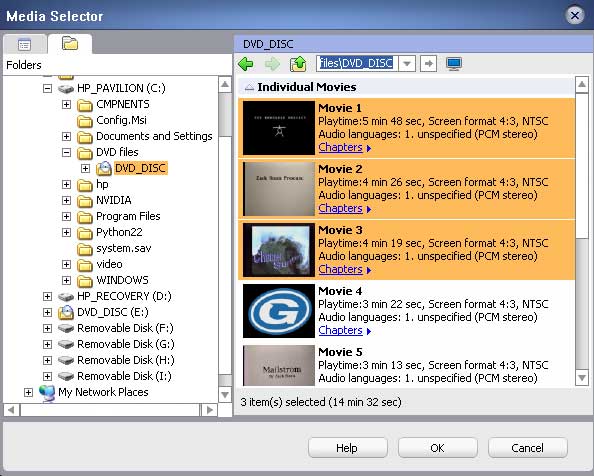 Prep the video for your iPod: Roxio Crunch ($40) compresses the videos into iPod-ready movie files. Though free alternatives exist, Crunch's simplicity and intuitive interface justify its price. Open Crunch, click the Add Movies button, and navigate to the folder on your hard drive where you put your ripped video file. Crunch shows you preview frames of each video file to help you find the one you're looking for--a big help, since many DVDs include multiple video files. You can also use the length information to help identify the main video: Look for one that's more than an hour long. Control-click to select multiple files if you wish. Click OK.
Choose the correct format for your player: Available formats appear in the pop-up window; for most video-capable iPods, a good option is iPod Standard. Verify that the radio button outputs to File/Folder (instead of importing directly from iTunes) to store the resulting file anywhere on your PC. Click Save As, choose a destination, click the check box to add the file to iTunes automatically, and click OK. Depending on your PC's speed and on the length of the movie, video encoding will take an hour or two.
Pick the Best Format for Your Media Player

Different media players support different file compression formats for movies and video. (Click on image, at left, to see player capabilities) For example, some players offer video-out to a TV at a resolution that exceeds the device's screen size. So encode higher--and sacrifice space--if you plan to plug it in.
Put each video in the right iTunes library folder: Once you've converted your videos to the desired format, add them to your iTunes library by dragging the files into the iTunes window or by choosing File, Add File to Library from the Application menu. Occasionally iTunes slips TV shows, movies, and downloads into the wrong library folder. To redirect such a video into its proper folder, right-click the name of the miscategorized file, select Get Info, click the Video tab, and change the setting under Video Kind to move the program into the most appropriate group.