Great HDTV Deals Beckon 'Black Friday' Shoppers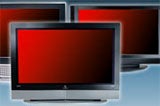 Retailers plan plenty of bargains for holiday-shopping consumers on the day after Thanksgiving. And one of the hottest buys this year will be high-definition TVs.
If you're ready to forsake your trustworthy 10-year-old TV for a sleek new flat-panel model, this season is a great time to buy. DisplaySearch analyst Paul Gagnon, who handles North American TV research, says, "The drivers of a lot of the promotional activity and growth last year were flat panel TVs, and that will happen again. Last year, prices fell unexpectedly far. And this year, you'll see some good deals on Black Friday, too."
Get a Head Start
Already, many of the deals can be previewed on Web sites like TGIBlackFriday.com and Black Friday 2007, which post leaked sales circulars in a searchable, Web-friendly format. Some of the deals to be had won't be known until a bit closer to the day after Thanksgiving, which is called Black Friday since sales can push retailers' annual revenue into profitability.
The pricing trends and promotions will vary depending upon size. According to Gagnon, most of the best deals will be in the 40-inch plus screen sizes, for both LCD and plasma.
"In the 42-inch class, LCD manufacturers have captured a lot of market share," he explains. "Demand for plasma is shifting to 50-inch and larger screen sizes, and there, the price points are very attractive, with greater price declines this year relative to other screen sizes."
Forty-inch LCD panels that offer full 1920-by-1080p resolution are available in greater supply this year, at cheaper prices. These two factors combined account for why average selling prices of 40-inch LCD TVs are expected to fall by about 31 percent this quarter, according to DisplaySearch's estimates, as compared with the prices in 2006.
Nitty Gritty Bargain Details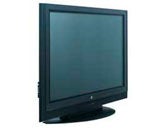 Gagnon expects particularly sweet deals on larger plasma TVs. "We'll see the biggest discounts this holiday season from plasma. Plasma manufacturers have surplus capacity available to them," he says. Circuit City, for example, is advertising a 50-inch Zenith Z50P3 plasma TV for $999 (online retailers are pricing this TV closer to $1400). For the fourth quarter of 2006, 50-inch plasmas showed a 38 percent decline in price; this quarter, Gagnon expects that decline to grow slightly, to 40 percent.
As compared with last year, Gagnon says we'll see a larger price decline on 1080p models, simply because these models have greater margins available than do lower-resolution 1080i or 720p models. However, the 720p models are where the bargains are: Most every time you see a lead doorbuster item, it will be a 720p model, Gagnon concurs.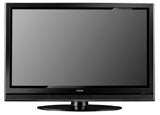 Here's one of the best bargains I've spotted so far: Sears is selling Hitachi's 42-inch P42H401 1080p plasma for just $776.99 through November 21. (Ed.: Online pricing today shows this product at around $990. These things move fast!)
Some other top deals that we've culled from ads: $900 for a 42-inch 720p plasma TV, the Panasonic TH-42PX75U,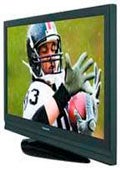 (online is closer to $1000) an "early bird" special at Best Buy; and $900 for Sylvania's LC420SS8, a 42-inch 1080p LCD TV that is an early markdown at Sears. Earlier this fall, there had been rumors among industry jockeys about a 42-inch 720p plasma TV for $600 by the holidays, but don't hold out for this deal: Nothing has surfaced on the Black Friday spoiler sites, and Gagnon says the research firm's own ferreting hasn't confirmed this, either.
Smaller Screens
Surprisingly, one area you'll see more attention this year: Smaller size displays. With the demand for CRT televisions--which are virtually absent from stores now--down dramatically, analysts say 15-inch, 19-inch, 26-inch, and 32-inch LCD HDTVs will be pushed by retailers.
Take an especially close look at the online pricing for Samsung's 32-inch LCD HDTV models. They are well under $900 for their best models, products that were selling for $1200-$1500 just a few months ago. And 32-inch diagonal screens are perfect for living rooms where viewing distances are under 9 feet. These are outstanding televisions. Very popular with our editors.
The deals on these models won't be as good as last year, due to more limited LCD panel supplies and increasing panel prices. Best Buy will have the 32-inch Philips 32PFL5332D/37 Widescreen LCD HDTV for $600; A Dynex (Best Buy's house brand) DX-LCD32 TV will be priced at $450 on an early bird deal.
As helpful as the Black Friday ad sites may be, remember that some last-minute surprises may come your way.
"A lot of those really precipitous price drops that happened last year happened last minute," recalls Gagnon. "They didn't even make it into circulars: The price drops happened in stores and on the Web."