39 Ways to Put Yourself on the Web
Page 4 of 8
Blog for Show, Blog for Dough
Getting your blog read takes more than compelling prose. These sites will help you attract and hold an audience.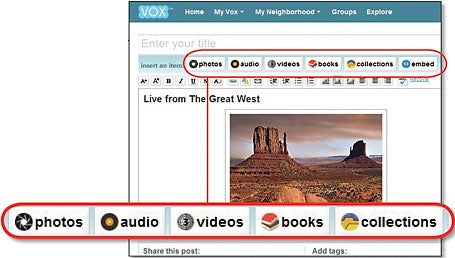 Vox has the best blog editor we've tested. To add an image, song, or video to an entry, just click the appropriate button above the text window. You can embed a reader poll or other widget on your page, too. Vox's bigger sibling is TypePad--both are owned by blogging-services provider Six Apart. TypePad has the powerful design tools that professional bloggers crave, offering easy drag-and-drop design and more customization tools than other blog sites provide. Six Apart won't place ads on your blog, but you can supply your own via a third-party ad network, if you wish. TypePad's fees range from $5 to $30 a month (more for custom plans).

Yet another Six Apart site, LiveJournal is designed as a community tool rather than a standard blogging service. For instance, you can join user-created groups and text-message other LiveJournal members. The free Plus service provides 1GB of photo storage.

A good choice for first-time bloggers is Google's Blogger. Setup couldn't be simpler: Choose one of a dozen design templates, enter your blog title and text in the browser-based editor, and add an image, video clip, or links with just a couple of clicks. The service lacks TypePad's sophisticated features, and we'd like to see more editing tools, but what Blogger does, it does very well.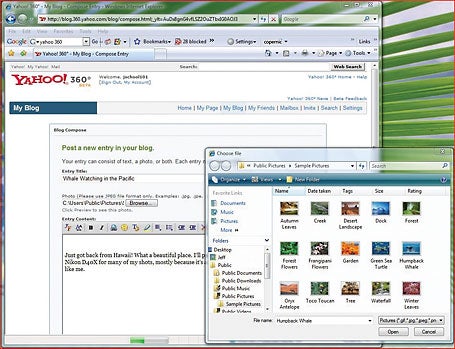 If you already have a Yahoo Mail account, Yahoo 360 is the fastest way to blog--no additional setup required. The service's editor lacks the ability to post audio and video clips, among other features, but you can add reader polls. Microsoft's Windows Live Spaces is fine if you don't need high-end features. Its basic editor lets you add photos and embed videos, but you can't upload videos directly from your computer.
The WordPress service provides handy editing tools, including a word counter, and the option to open links in a separate window. For $15 a year, you can access the site's CSS Stylesheet Editor to modify your blog's template.
Shop Tech Products at Amazon