39 Ways to Put Yourself on the Web
Page 3 of 8
Be the Center of Your Social Network
If you've moved beyond Facebook, LinkedIn, or Orkut and are ready to build your own online community, either for personal or professional use, these sites will let you create a social network, complete with discussion forums, RSS feeds, member profiles, and other essentials. Constructing a simple social network costs nothing, but you'll likely want to upgrade to the sites' paid services as your network gains members, or to remove the ads that display on networks you build for free.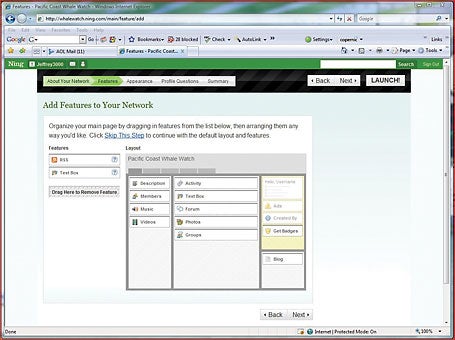 The best design tools we've seen for building a social network are at Ning. Organize your network's main page by dragging a text box, forum widget, or other component into the layout window. Then select fonts, colors, background images, and other page elements. Invite friends and associates by importing addresses from AOL Mail, Gmail, MSN Hotmail, Yahoo Mail, and other Web mail services--but not from Outlook or any other desktop mail clients, unfortunately. Your finished product has a polished and professional appearance.
A close second is Nexo, which provides a great site builder that is simple enough for anyone to use. Just choose a design template, or start out with a blank page and insert your choice of more than two dozen modules, including forums, feeds, images, and polls.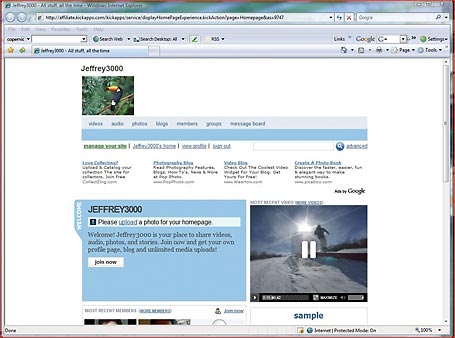 The page-design tools at KickApps are targeted more at Web-savvy developers who have built sites before. Getting your KickApps network to look the way you want may take time, but experienced designers will appreciate the site's advanced tool kit.

For people whose Web-design experience ends with their MySpace profile, there's Me.com, where setting up a network is a snap. You won't find the type of top-notch customization tools that Ning offers, or KickApps' developer-friendly features. And Me.com has a few weird quirks: For instance, you can't upload a video into the viewer, but must instead import a feed directly from a Webcam. The service is for personal, not professional, networks.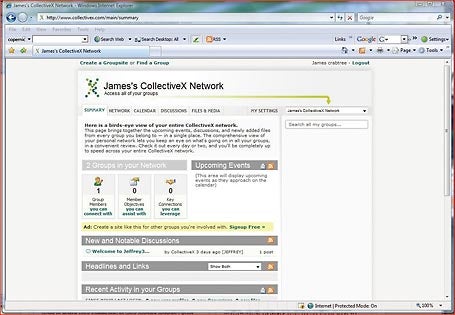 CollectiveX offers many business-friendly features, but it lacks the customization and hand-holding options that you can find on other social-network sites. You can import contacts directly from Outlook and Outlook Express, as well as from the major Web mail clients. Setup is a bit confusing; the service could use more Ning-style help guides. However, your finished CollectiveX page will be nicely organized and visually appealing.
Shop Tech Products at Amazon