Page 2 of 2
Zune Does Flash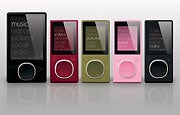 Time for some increased portability. The 4GB and 8GB flash-based Zunes come in black, green, pink, and red. Each sports a 1.8-inch glass screen and the same touch-sensitive control as the new hard drive player.
As flash players go, they're fairly full-featured. Both models let you view photos or play video, share or sync tunes using their included Wi-Fi connections, and listen to FM radio. If you own a Media Center or Vista PC that records TV, any of the Zune players will be able to automatically sync those recordings as well.
Wireless Updates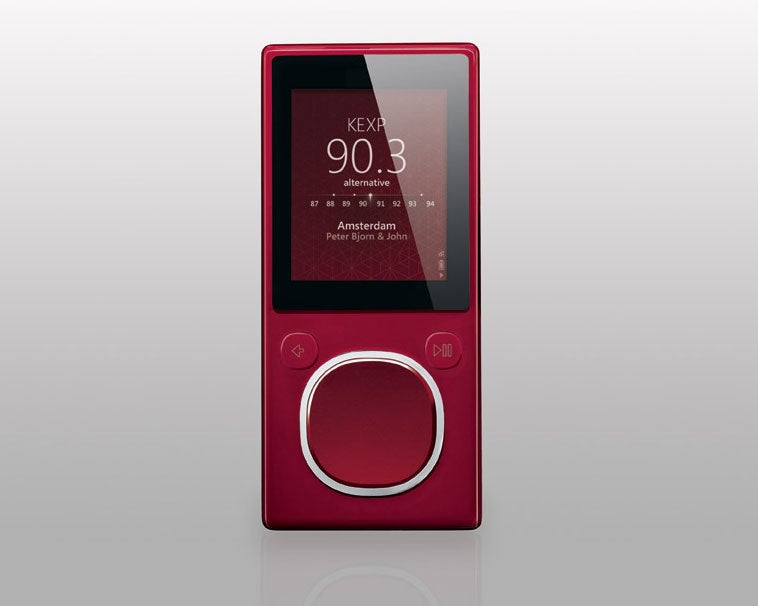 Ever since Wi-Fi-equipped media players like the Zune and the Sansa Connect came out, users have been clamoring for wireless syncing. Few players have delivered, so Microsoft will undoubtedly make some waves by adding it to the Zune lineup.
At the same time, the company's making a few tweaks to the Zune's wireless music sharing feature. Originally, shared tracks could only be played three times over a period of three days and couldn't be passed on. After the new players arrive, you'll be able to pass along shared tracks to other users and play them up to three times over any time period you like.
Return of the Social
Break out the ice cream. The Zune's oddly named Social is heading for its own set of upgrades, which take a page from the Gamer card feature on the Xbox's Xbox live online service. Zune Cards will allow you to collect and share information about the music you're playing, much like services such as Last.fm.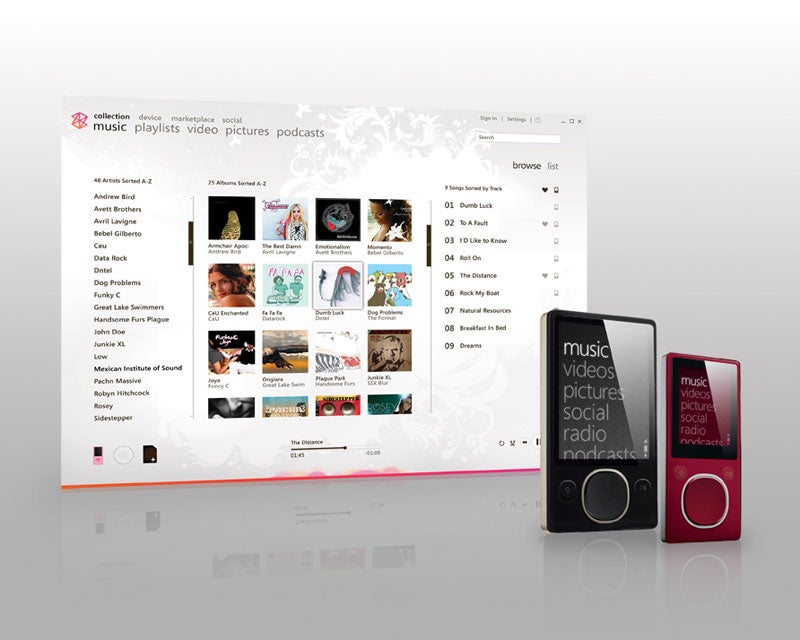 Rounding out the list of Zune updates are some significant changes to the look of the Zune software and the Zune Marketplace music store that goes with it. The app and the store come with a cleaner look (right), and when the new version launches in mid November, Microsoft will add a selection of over one million DRM-free MP3s to its catalog.
It's clear that Microsoft has at least attempted to address many of the concerns about the original Zune. As soon as we can get our hands on the new hardware, we'll let you know if their updates can turn the player into a real competitor to Apple's iPods.
This story, "Microsoft Announces New Zune Lineup, Wireless Syncing" was originally published by PCWorld.