Jebediah Springfield, animated founder of the city in The Simpsons, once said, "A noble spirit enbiggens the smallest man." In that spirit, this Digital Focus is all about how to "debiggen" your photos.
Why would you want to make your image files smaller? Well, high-res, many-megapixel images are great, but sometimes they're just too big.
Suppose you want to post some images to a Web site like Flickr, for instance; or maybe you want to e-mail photos to friends and family. A 6-megapixel image, which measures about 3000 by 2000 pixels, is just too big. If you e-mail a half-dozen of those, you might lose friends fast: Such large files tend to clog e-mail pipelines and can take quite a while to download. Even our Hot Pic of the Week photo contest requires you to debiggen your photos down to about 640 by 480 pixels so our servers aren't stuffed with huge image files.
What you need to do is shrink your photos to a manageable size that others can appreciate.
Shrinking Photos
Before we start, I should point out that a few digital cameras have the capability to resize images even before they're transferred to the PC. You might want to check your camera manual to see if there's a way to automatically make a duplicate, e-mail-friendly copy of images while they're still in the camera. That way, you can skip this step when you want to e-mail or upload your pictures.
So how small is small enough? I suggest that for Web-based or e-mail images, you shrink the file so its longest dimension--either length or width, depending on the orientation of the image--is no more than 800 pixels. This week, I'll explain how to do it in Adobe Photoshop Elements.
By popular demand, I'm going to begin using Photoshop Elements to demonstrate photo editing techniques. As always, you can adapt the steps I present to work with almost any program, but so many folks use Photoshop Elements--and so many of you asked me to switch--that I think it's the natural choice in this newsletter. If you have any thoughts about the switch, send them to me.
Do Your Own Debiggening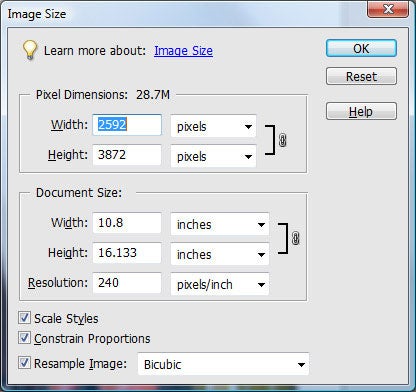 Start Adobe Photoshop and open the file you want to resize. Then choose Image, Resize, Image Size.
Because we want to make the image a specific pixel size, make sure Pixels is selected on the right side of the dialog box. We could also change the photo based on a percentage of the original size, but we don't need that option right now.
Make sure Constrain Proportions is checked--this will maintain the aspect ratio of the photo, so it doesn't end up squished or stretched. Also, make sure that Resample Image is checked and it's set to Bicubic. This generally gives the best results.
Finally, enter the new dimensions for your photo. You only need to enter the height or the width and, because the aspect ratio isn't changing, Photoshop Elements fills in the other number for you automatically. Click OK to resize the image.
You should see the image shrink on the screen. If you click Save now, you'll save your new image over the original. Instead, I suggest that you save it as a new file so you retain the larger original. Choose File, Save As and give the image a new name.
Let Windows Do It Automatically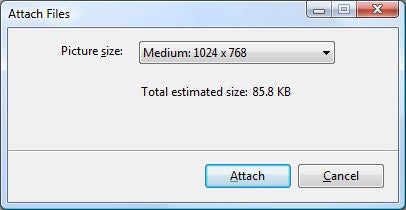 There's another way to resize your photos, and it's especially convenient if you're resizing the photos especially for e-mail. Just select the photos you want to resize, right-click, and choose Send To Mail Recipient. Windows displays the Attach Files dialog box, where you can select the new size (I recommend Medium or Large).
After resizing, Windows automatically attaches the new, resized photos to an e-mail message for you.
For more resizing tips, and instructions on how to resize images in Corel Paint Shop Pro read my December 2006 Digital Focus, in which I mention Microsoft's Image Resizer PowerToy for Windows XP. Fellow PC World writer Steve Bass has more to say about it.
You might also want to check out BatchPhoto Lite.
Hot Pics
Get published, get famous! Each week, we select our favorite reader-submitted photo based on creativity, originality, and technique. Every month, the best of the weekly winners gets a prize valued at between $15 and $50.
Here's how to enter: Send us your photograph in JPEG format, at a resolution no higher than 640 by 480 pixels. Entries at higher resolutions will be immediately disqualified. If necessary, use an image editing program to reduce the file size of your image before e-mailing it to us. Include the title of your photo along with a short description and how you photographed it. Don't forget to send your name, e-mail address, and postal address. Before entering, please read the full description of the contest rules and regulations.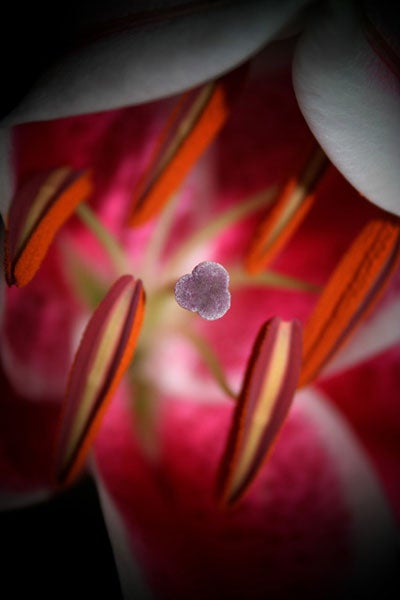 This week's Hot Pic: "Wake Up," by Joanne Durand, Buffalo, Minnesota
Joanne writes: "I shot this in my office at my desk with my Canon Digital Rebel. I had it set to close-up mode. I used Photoshop to darken the edges, but otherwise what you see is what I shot. This is a lily that was just in the process of opening, which is why I called it "Wake up"--it reminded me of someone stretching their arms and yawning!"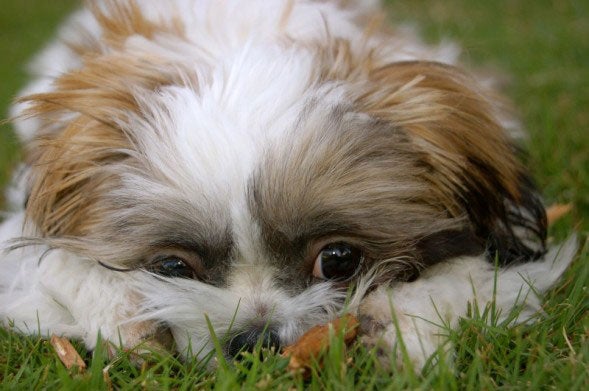 This Week's runner-up: "Peanut," by Brooke Chapel, Edmond, Oklahoma.
Brooke writes: "My dog is named Peanut. I took her out to the back yard and rolled around with her in the grass to get down to her level, where I took the picture. My camera has a continual focus mode for photographing kids, but I find it works really well for taking pictures of my dog. I used a Nikon D50."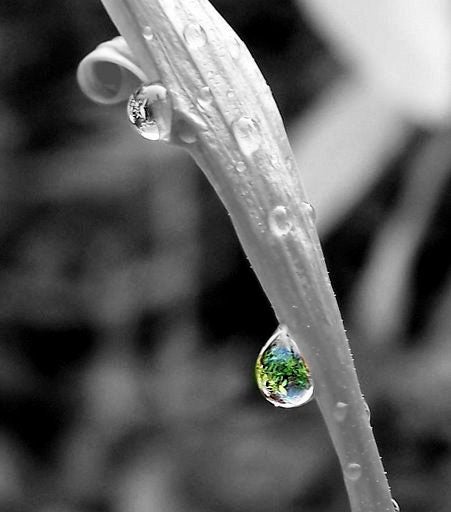 Hot Pic of the Month: Each month we choose one of our weekly winners to be the Hot Pic of the Month. For August, we chose "Dew Drop in Color," by Kathy Clarke, from Edgewater, Florida.
Congratulations to Kathy and to everyone else who won a Hot Pic of the Week last month. To see all the Hot Pic winners for July, view the slide show. Keep those entries coming!
See all the Hot Pic of the Week photos online.
This story, "Put Your Photos on a Diet" was originally published by PCWorld.