Best Products to Stream Audio and Video With Ease
Page 2 of 7
The Magnificent to Pretty Good Seven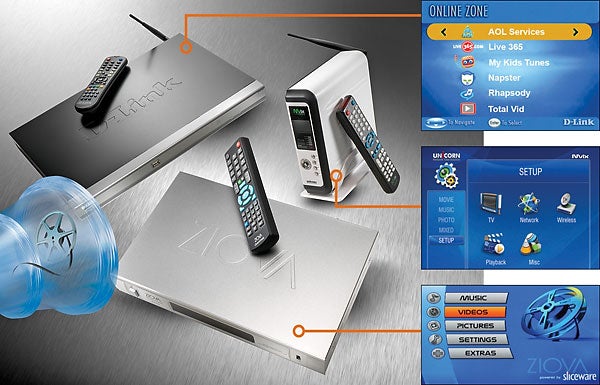 I examined seven media streamers in all--from Apple, Buffalo Technology, D-Link, Mvix, Netgear, Ziova, and ZyXel--to determine which are easy to set up and use, which play your favorite formats, and which please the eyes and ears.
I conducted most of my tests with Windows XP, but I also performed some compatibility testing with Windows Vista. I tested each device's support for wireless and ethernet networking, but I used ethernet to score performance because 802.11g Wi-Fi lacks the bandwidth and reliability necessary to manage many videos (especially HD content)--even though draft-802.11n routers like the D-Link Xtreme N Gigabit router I employed can improve the performance of 802.11g devices.
To gauge picture quality, I ran several short films and trailers at standard definition and high definition (720p, 1080i, and 1080p). I played them on a 1080p-capable Sony KDS-50A2000 LCoS 50-inch HDTV. When possible, I connected the media receivers via an HDMI connection (for the Mvix I used a DVI-to-HDMI converter, and for the Buffalo Technology model I employed a D-4 to component conversion cable). For my audio appraisals I relied on an optical S/PDIF connection, except to evaluate the ZyXel, which uses coaxial S/PDIF output only for digital sound. Audio tests included 320-kbps .mp3 and 128-kbps unprotected .wma files (I converted the .wma file into a 128-kbps .m4a file for my tests of the Apple TV).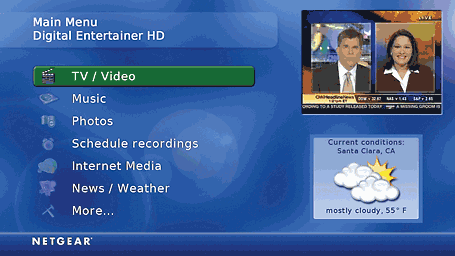 Our Best Buy goes to the Netgear Digital Entertainer HD EVA8000. Though it was the priciest option at $350, it went way beyond the competition in versatility. It supports a wide range of video formats, can play both Apple and Windows Media DRM-protected files, works as a digital video recorder, and even lets you check your e-mail and watch YouTube videos on your television. It also outputs up to a full 1080p resolution for HD content.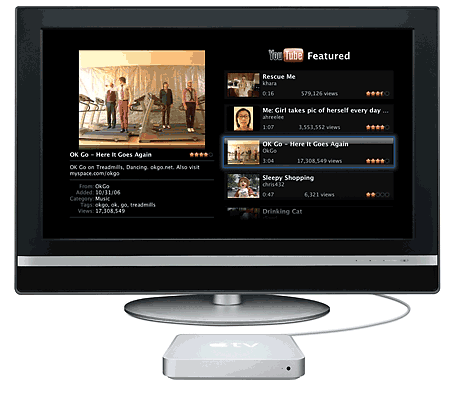 The Apple TV, which placed second in our group, was the only other device capable of playing back iTunes purchases. It's extremely easy to set up, and it returned great-looking video (though only at resolutions up to 720p). It can play anything iTunes can, but that means it won't play Windows Media or formats popular with online file sharers, like DivX and Xvid. By the time you read this, the Apple TV will stream specially converted YouTube videos directly, as well.
Six of the seven players support HD video to some degree, but as yet there really isn't much true, legal HD video out there. You can download movie trailers, some video podcasts, and a few short films (usually designed to show off the technology), or you can convert recorded HD content yourself--but that's about it so far, unless you happen to own an Xbox 360 (see "You May Own a Streamer, and Not Know It").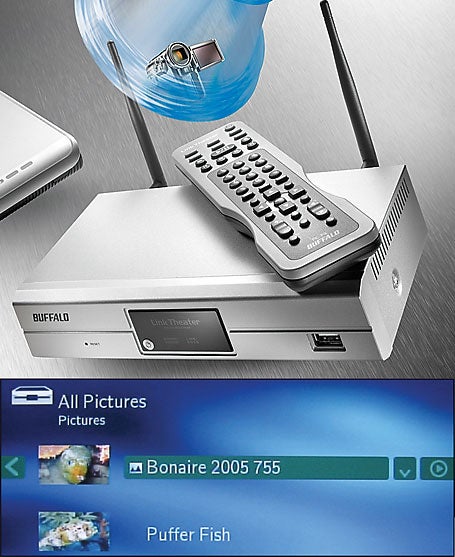 Each unit can create photo slide shows, usually with an option to use one of your music files as a backing track. And speaking of music, fans of Internet radio--audio streamed directly from the Net, sans PC--will have to settle for the services, such as Shoutcast (used by the Netgear and the Ziova), that your device supports. The D-Link works with such services as Live365 and vTuner, and the Netgear model permits you to enter the address of an .mp3 or .wma music stream manually.
Beyond streamed content, most devices include USB ports for playing back files stored on external hard drives and thumb drives. The Mvix even lets you connect a USB DVD-ROM drive and install your own internal 3.5-inch IDE hard disk, or you can pay extra to have one preinstalled. The Apple TV comes standard with either a 40GB or a 160GB internal hard drive (I reviewed the 40GB model), and you can copy music, video, and photo files to that drive, using iTunes. Unfortunately, however, the Apple TV won't play media from flash drives or hard drives that are connected to its USB port.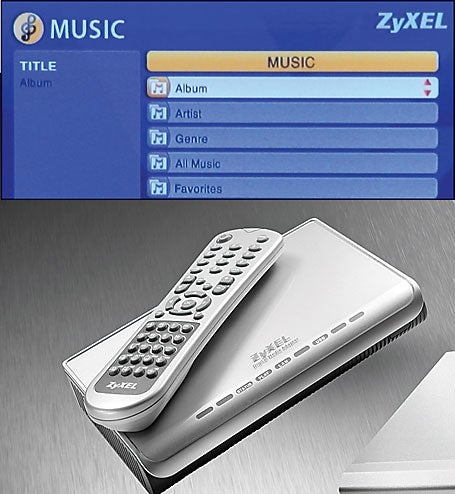 Other than the ZyXel DMA-1000, which lacks Wi-Fi, each device supports 802.11g wireless networking. But if your home's geography allows it, a wired ethernet connection gives the best results. What looks smooth when viewed over an ethernet connection can stutter and pause without the cable. The already-out-there-but-not-yet-finished 802.11n Wi-Fi spec promises some improvement, but the Apple TV was the only draft-n device in our group.
Shop Tech Products at Amazon