Best Products to Stream Audio and Video With Ease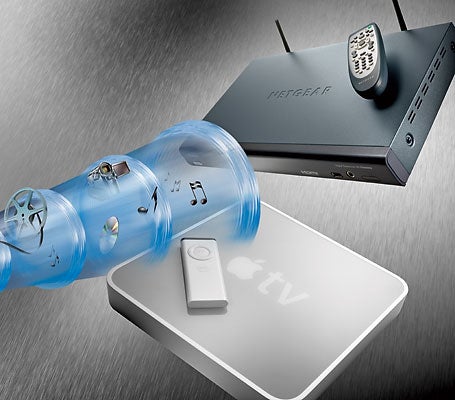 It's easier than ever to liberate your collection of audio, video, and photo files from the confines of a PC--so you can enjoy it at the level of comfort and quality that your home theater setup provides. Streaming media players, also known as digital media receivers, connect to your TV and surround-sound speakers and, via an interface on your television, let you stream multimedia files from networked PCs, hard disks, and (in some cases) the Internet.
Products Reviewed in This Story
For this roundup, we evaluated the following seven digital media adapters:
Features Comparison Chart
For details about the seven streaming media players in our review matched head-to-head, see the features comparison chart, "Best Streaming Media Players."
Beaming and Streaming Without Screaming
Complementing our product reviews are brief discussions of several issues relating to streaming media. We cover the following topics in these sidebars:
Shop Tech Products at Amazon