Cell Phones That Tell You Where to Go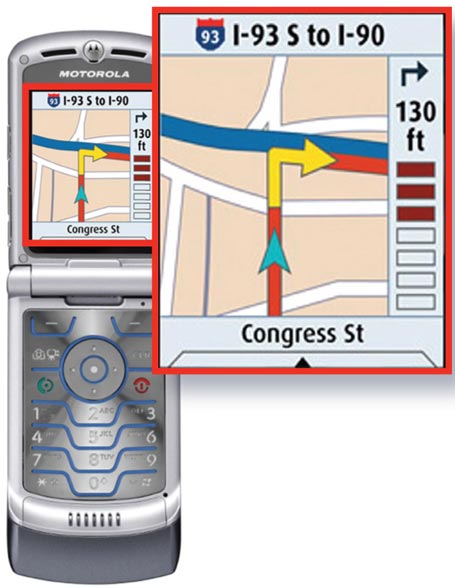 Need help finding your way? You don't have to spend several hundred dollars on an in-car GPS system to get it. Cell phone navigation services are becoming more widely available--and increasingly useful. But your options will vary widely depending on your carrier.
Most mobile-phone navigation services require a handset with GPS--either built into the chip set (as with devices that are based on Qualcomm's CDMA technology), or through an external GPS transceiver (typically about $100) that links to the phone via Bluetooth or some other method. Beyond that, it's up to the carrier to decide whether and how it will activate GPS on the phones it supports.
The primary difference between navigation services on mobile phones and dedicated GPS devices designed for use in automobiles, such as the Garmin StreetPilot or the TomTom One, is that phones must pull maps and other data from servers over the carrier's network, while GPS devices store this information locally on a drive or a flash memory card.
Among other things, this means that you must maintain a cell connection in order to use the navigation services (though if you lose your connection once you've downloaded a route, you'll still have the maps and voice directions for that specific trip).
For comprehensive coverage of the Android ecosystem, visit Greenbot.com.