How to buy a phone
Choosing the Right Carrier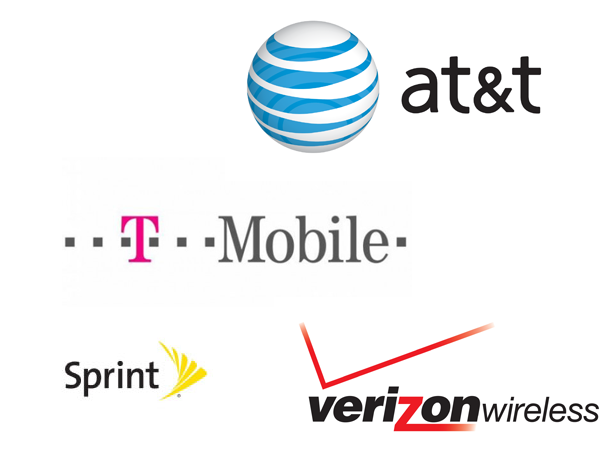 Tired of your current carrier, or shopping for your first smartphone ever? Choosing a carrier is a daunting task. Most likely you've heard of the Big Four: AT&T, Sprint, T-Mobile, and Verizon. You'll also encounter smaller, regional carriers such as Cellular One and U.S. Cellular, as well as prepaid carriers like Boost Mobile, Cricket Wireless, and MetroPCS.
Before you begin examining plans, find out which (if any) carriers offer solid coverage in your city, town, or area. Ask your neighbors about the carrier they use, and whether they have reliable service. If you don't have good coverage in your home, you'll be in for a frustrating two years. You should also check the coverage in any other areas where you spend a lot of time, such as your office, or a friend's or relative's house. Carrier coverage maps are a good place to start, but we strongly recommend using a service like OpenSignalMaps to determine which carrier has the strongest reception in your region.
If you don't like the idea of signing up for a two-year contract with a carrier, try a prepaid plan. These days, you can find full-featured smartphones with prepaid plans that offer unlimited minutes, text messages, and data—plans that cost less than half of what the equivalent ones would cost with AT&T or Verizon. Such plans vary from region to region, so shop around to see who has the phones you want at a price you're willing to pay.
Shopping Tips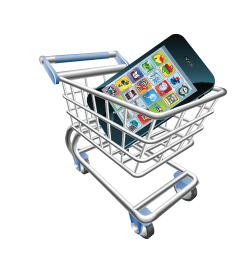 Comparison-shop at a third-party retailer: You can purchase a new phone directly from a carrier store; but if you're not sure what to buy, we recommend going to a third-party retailer. Best Buy, RadioShack, Target, and even Walmart sell phones, as well as carrier plans. A big advantage of buying a phone or a tablet from a third-party seller is that you have dozens of phones from multiple carriers at your disposal. If your contract has expired and you're trying to choose between the iPhone 5 (AT&T) and the T-Mobile Galaxy S III, for instance, you can compare the two phones side-by-side in the store. You can't do the same at a carrier store, because the phones are on different networks. If you're willing to wait a few days, Amazon can be a great place to purchase a new phone. The online retailer frequently has sales on hot new devices, and you can sometimes get a high-end phone for just a penny.
Don't give phones as surprise gifts: If you're considering buying a phone as a gift, consult with the recipient before you go shopping. Although it will ruin the surprise, you should probably bring the recipient along on your shopping trip, too. We recommend getting as much hands-on time as possible with multiple phones before settling on one.
Cut to the chase: When dealing with store representatives, ask them to be as straightforward as possible. Tell them exactly what you're looking for, and describe the kind of phone or plan that fits your requirements. If you're completely unsure, ask the reps what phone they use, or which phones impressed them this year. Don't let them launch into a sales spiel, or you'll spend way too much time in the store. But remember, they're human beings, and they're just doing their jobs; so be courteous, and you'll receive the same treatment in return.