Small Players, Big Sound
Find the Very Latest Audio Player Charts
Click the links below for the latest online audio player rankings or a comprehensive list of all audio players we've tested.
Top 5 Audio Players From the July 2006 Issue of PC World Magazine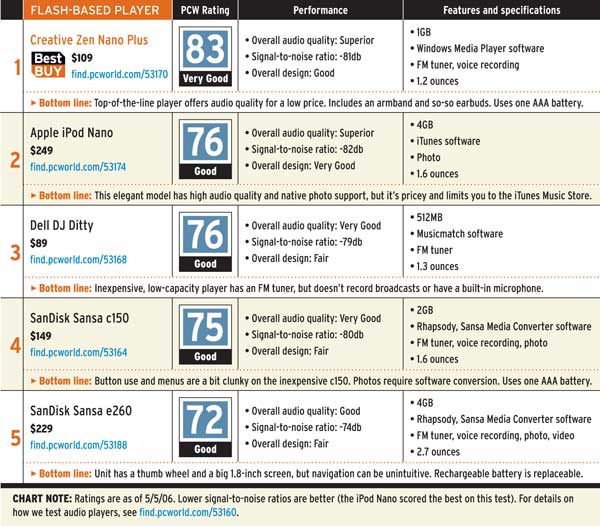 Amazon Shop buttons are programmatically attached to all reviews, regardless of products' final review scores. Our parent company, IDG, receives advertisement revenue for shopping activity generated by the links. Because the buttons are attached programmatically, they should not be interpreted as editorial endorsements.