Wireless Nikon P1 Fails to Connect
At a Glance
Generic Company Place Holder Nikon Coolpix P1 Compact Camera

TechHive Rating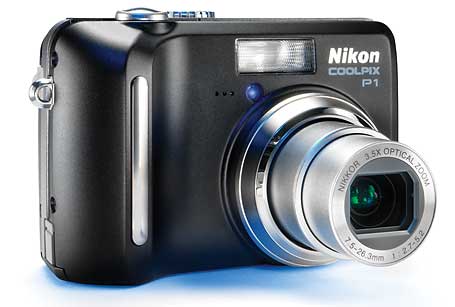 After testing the $549 Nikon Coolpix P1--the second wireless-capable digital camera that we've seen--I'm rethinking my hostility toward wires. Though it works okay as a camera, the Coolpix P1 was extremely frustrating to operate as a wireless device.
Nikon's wireless setup utility is straightforward: You set up a profile (including a WEP key) on your PC, and then upoad the profile to the camera via a USB connection.
In principle that method is great, but I tried it with two different shipping versions of the Coolpix P1, four different computers, and two separate network routers--and never managed to get a successful connection. The Nikon tech support rep whom I talked to (at great length) on the phone even told me, "Nobody gets it right their first time."
A colleague finally succeeded in connecting it wirelessly to his laptop, but we concluded that doing so isn't worth the trouble, since the Coolpix P1 can transfer images only to a computer or wireless printer connected to the same network as the P1.
The 8-megapixel Coolpix earned a Very Good score for image quality in our lab tests, with high marks for sharpness but only middling scores for color reproduction. You do get lots of controls, including aperture-priority mode, but no shutter-priority or full-manual mode.
I could grow to like the P1 if it ditched the wireless and dropped the price. But as it is, I'll stick to moving images the old-fashioned way.
Nikon Coolpix P1

WiFi--even when it works--doesn't add much to this camera.
Price when reviewed: $549
Current prices (if available)
Alan Stafford
This story, "Wireless Nikon P1 Fails to Connect " was originally published by PCWorld.
At a Glance
Generic Company Place Holder Nikon Coolpix P1 Compact Camera

TechHive Rating

WiFi--even when it works--doesn't really add much to this camera.
Shop Tech Products at Amazon