Apple Intros Tiny New iPod, iTunes Phone

SAN FRANCISCO--After months of frenzied speculation, Apple Computer today unveiled an ultrathin iPod about half the size of its iPod Mini, as well as a mobile phone built by Motorola that features the iTunes music player software.
Apple's new iPod Nano will feature 4GB of capacity for $249 in a device that is thinner than a No. 2 pencil, said Steve Jobs, Apple's chief executive officer, at a jam-packed media event at San Francisco's Moscone Center.
The iPod Nano is 80 percent smaller than Apple's original iPod and 62 percent smaller than the iPod Mini, Jobs said. It weighs 1.5 ounces and comes with a color screen. The device is available in some stores as of Wednesday, and stores around the world are expected to have the device by the end of the week, he said.
iTunes Phone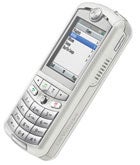 The Cupertino, California, company also unveiled the Motorola Rokr (pronounced "rocker"). This is a GSM/GPRS (Global System for Mobile Communications/General Packet Radio Service) phone that features a button that allows direct access to the iTunes player. Cingular Wireless will be the exclusive North American carrier for the phone, which is expected to be available in stores this weekend, Jobs said.
Rokr users need a USB cable to get songs from their PC or Mac to the phone. The phone shows up like an iPod in the iTunes music player, allowing users to drag songs to the phone's icon from an iTunes playlist, Jobs said.
Feedback
Since Apple sent out an invitation last week, analysts and the famously loyal Apple fan base have worked themselves into a frenzy debating the subject of today's event. But Apple and Motorola have been discussing the development of an ITunes phone for more than a year, and Motorola's CEO Ed Zander promised analysts in July that the phone was on the way.
Apple needs to expand its distribution model continuously if it wants to stay on top of the digital music market, said Stephen Baker, director of research at NPD Techworld in Reston, Virginia. The Rokr will show whether Apple can make iTunes available to devices other than the extremely popular iPod music players, and mobile phones are a natural place to start, he said.
"Cell phones are the most ubiquitous electronic device on the planet. Given the volume of the cell phone business, the distribution imperatives say you have to have a deal there," Baker said.
Even if the user experience on Rokr is not as good as the one provided by an iPod, as long as it is sufficient, users should embrace the combination of a music player and a phone, Baker said.
"Do you get a better experience with a camera phone [than with a digital camera]? No," Baker said. But this hasn't stopped phone users from embracing camera-equipped mobile phones, he said.
Different Digital Players
Some analysts and Mac users had speculated that the iTunes phone might allow over-the-air downloads of songs, but U.S. digital music lovers aren't quite ready for that yet, said Mike McGuire, a research director at Gartner.
"When it comes to online media, we're a very PC-centric culture," McGuire said. It's easier for Apple and the industry to convince users to move their PC-based songs to a mobile device than to try to introduce a whole new way of acquiring digital music, he said.
And if Apple hadn't released an iTunes phone, a competitor would surely have attempted to erode Apple's dominance of the music player market with a similar device, said Roger Kay, president of Endpoint Technologies Associates in Wayland, Massachusetts.
The iPod Nano will help keep the iPod lineup fresh heading into the fourth-quarter holiday season, Kay said. It helps erase some of the concerns that active iPod users might have had about jostling their hard-drive-based iPods by using flash memory, which is more stable than a hard drive because it lacks moving parts, he said.