Apple's Evolutionary IPod
Products Reviewed
(2 items)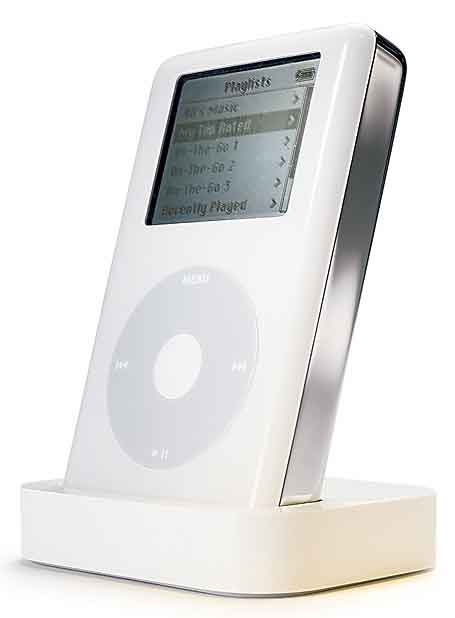 Apple recently launched its fourth-generation IPod--and by now you either love the slick-looking player, or its features and price have left you unimpressed. Here's a simple take on the new version from somebody residing in the second camp: This one's much better, but it's still not perfect.
Apple now offers 20GB and 40GB IPods for $299 and $399, respectively. That's $100 less for the same capacities as the previous generation, although accessories such as cases are no longer standard.
The major improvements: Apple rates the new IPod's battery life at 12 hours of continuous play (up from 8 hours), and I netted exactly that in tests of a shipping 40GB unit. To improve usability Apple added the IPod Mini's click-wheel control, which elegantly combines touch-sensitive scrolling with easier-to-use click buttons.
Other improvements are minor: You can now speed up Audible.com audiobooks without the chipmunk-on-helium effect, you can better manipulate On-The-Go playlists (and more easily save them), and you can shuffle through all of your songs or albums with a single click.
Frustratingly, the IPod retains several feature omissions. Apple still limits codec support to AAC, MP3, and Apple Lossless (plus .wav and AIFF), so fans of WMA, Ogg Vorbis, and FLAC are out of luck. You still can't change the order of songs on a playlist, and you can purchase music online only through Apple.
The IPod's thoughtful design and features make it an excellent MP3 player. But for picky buyers who are holding out for the ideal portable music device, the wait continues.
Apple IPod 40GB
Apple's portable player has most of what you need, but power users may want more flexibility.
List: $399
Current Price (if available)
For comprehensive coverage of the Android ecosystem, visit Greenbot.com.